Gearing Up for a Springtime Hawaii Vacation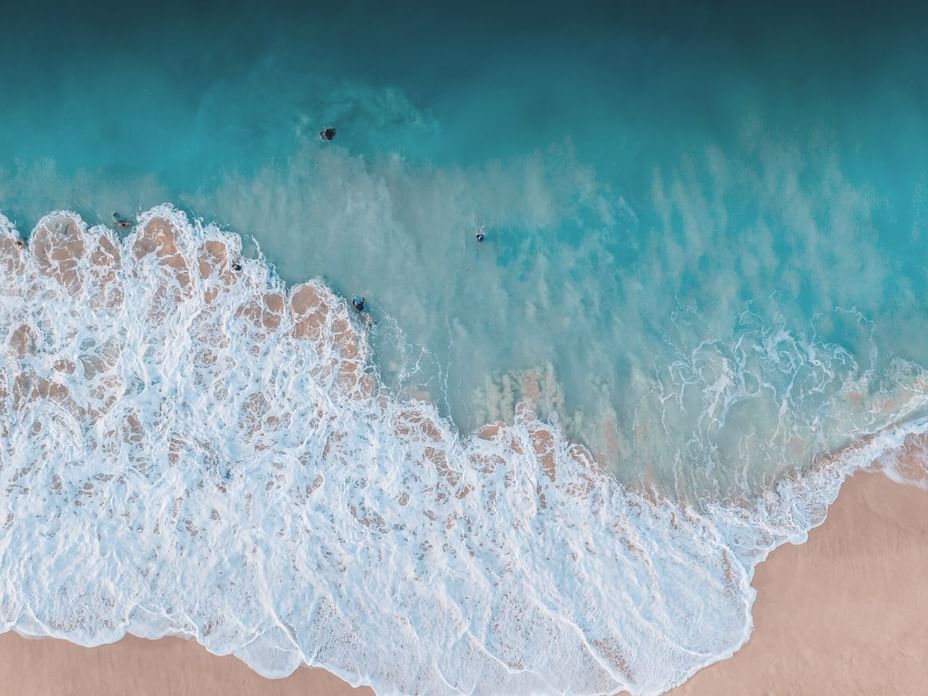 There truly is no bad time to visit Hawaii—from temperate, balmy weather to unique cultural events, every season offers something special for kamaʻāina (local residents) and visitors alike. But there's a reason why the travel critics at Insider magazine named Waikiki and Honolulu as one of the best places to spend spring break. Here's what to know, how to pack, and what to expect for your upcoming vacation to Hawaii in the spring.
Hawaii in Spring: What to Know About the Weather
Oahu's weather and ocean temperatures stay relatively the same all year long, but there are a few things to know in advance:
While you might be visiting Hawaii in the springtime, the Aloha State actually only has two seasons which your spring break vacation straddles: Kau (summer, which runs from May-October) and Hoolio (winter, which stretches from October-April).
From March through May, air temperatures rise by approximately one degree each month.
March and April can be a bit rainy, but the clouds ease up considerably the closer you get to summer.

Springtime in Hawaii: Booking Flights, Packing Your Suitcase, and What to Expect
According to Hawaii's flagship airline, mid-spring is one of the busiest and most expensive times to visit the islands, in part because many families book their tropical vacations around their children's spring break schedule. If you're on a budget, prices start to drop in April.
Besides monitoring flight and hotel price trends, you'll also want to:
Pack a rain jacket and some light sweaters.
Bring along some bug spray, as mosquitoes often buzz around during the wetter season.
Consider booking a rental car, as some of the best springtime activities require zipping around the island to different coasts.
Bring sturdy shoes or hiking boots if you're thinking of hiking to a waterfall or up a dormant volcano—the spring rain can make some trails slippery and muddy.
Activities and Things to Do in Hawaii in the Spring
Besides the usual suntanning, eating, shopping, and taking in the local Hawaiian culture, Hawaii in the spring offers some unique activities and things you won't want to miss:
Go whale watching: Every spring, tens of thousands of humpback whales migrate to Hawaii, and those numbers tend to peak in mid-spring.
Take in the surf: Giant waves pummel Oahu's famous north shore from November through March, making early spring the perfect time for surf-watching at Waimea Bay, Pipeline, or Sunset Beach.
Visit a botanical garden: From fragrant plumeria to sweet-smelling pikake (the Hawaiian name for the jasmine plant), springtime in Hawaii brings bountiful blossoms. If you're lucky enough to be in Oahu on May 1st, Honolulu hosts numerous Lei Day celebrations where you can try your hand at making a flower lei.
Attend a cultural event: There are numerous events and festivals throughout the spring, each dedicated to local culture, art, cuisine, and Native Hawaiian practices.
Hike to a waterfall: The spring rains mean Oahu's iconic waterfalls are at full force, which makes for a breathtaking hike and stunning photos.
Go on a circle island tour: The great thing about Oahu is if it's raining in one spot, it's likely sunnier and drier just up the road. If you're caught in a rainstorm, it's a great excuse to do a circle island tour and see the world beyond the Waikiki strip.
No matter when in the spring you visit Oahu, the friendly team at the Waikiki Resort Hotel is ready to welcome you with our trademark hospitality. Located in the heart of Waikiki right across the street from world-famous Waikiki Beach, our hotel puts you in the middle of the action and is your gateway to all of Oahu's beautiful springtime scents and sights. Learn more about our resort at waikikiresort.com or call (808) 922-4911 today!