3 Awesome Ideas to Live Like a Local on Oahu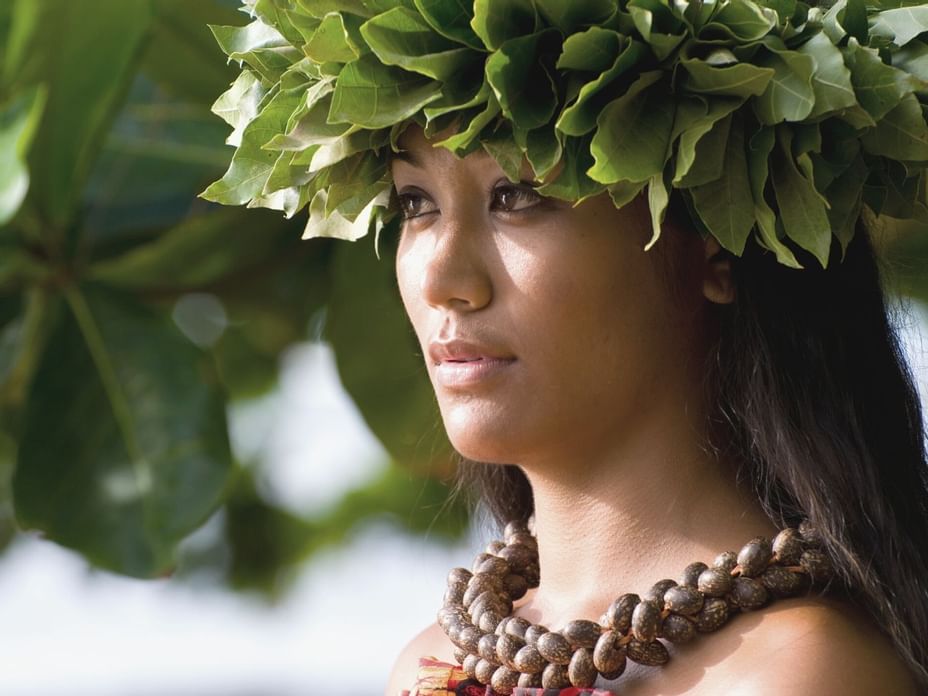 Approximately one million kamaʻāina (Hawaii residents) call Oahu home—that's just over 60% of the population of the Aloha State. Approximately 10% of those are kānaka maoli (Native Hawaiians) or people of other Pacific Islander descent. The next time you're on Oahu, get outside of the tourist bubble and see life through the eyes of these kamaʻāina and kānaka maoli. It's a chance to explore beyond the glitz of the Waikiki strip and venture into the lives and culture of authentic Hawaii life.

Howzit, Braddah: Visit Oahu Like a Local (Local Pidgin Not Required)
Hang loose, as the locals say, and experience the diverse culture and experiences that make Oahu such a unique paradise.
1. Picnic on the Beach
On any given day, you'll see local families grabbing to-go lunches from mom-and-pop shops and grocery delis and enjoying the best restaurant on the planet: Oahu's world-famous beaches and parks. And we're not talking fast-food American takeout:
What to Eat: Eschew burgers and fries for local fare. Top choices include poké (try Tanioka's Seafoods & Catering, Tamashiro Market, or the Foodland grocery chain), bento boxes (Asian-fusion lunches), or classic plate lunches. The plate lunch has a long history in the islands; choose a protein and always ask for "mac salad and two scoops of rice."
Off-the-Beaten-Track Beaches: Take your ono (delicious) food away from the crowded masses on Waikiki Beach and check out more secluded sandy lunch spots, such as Kailua Beach, Halona Beach Cove (past Hanauma Bay near the Hālona Blowhole—enter through a "secret passage" locals refer to as "Cockroach Tunnel"), and Leahi Beach.
Best Parks for an Outdoor Lunch: Grab a picnic blanket from the nearest mom-and-pop shop or one of the ubiquitous ABC Stores, then dine in style at Kapiolani Park (great for sunset views), Magic Island at Ala Moana Beach Park, or the Tantalus Lookout at Puʻu ʻUalakaʻa State Park (enjoy breathtaking views of the cityscape below you).
2. Try a Hawaii Cultural Experience
The region is far more than breezy beaches and brightly colored Hawaiian shirts. It's steeped in centuries of history and lore, long before the illegal overthrow of the Hawaiian Kingdom. See a new side to Oahu through these cultural experiences:
Volunteer at a lo'i: The taro plant (kalo) is considered sacred and continues to be a staple food for kānaka maoli. A lo'i is where taro is farmed. It's a fascinating, hands-on process used for generations, and you can work in a real lo'i at the Papahana Kuaola nonprofit.
Explore the Hokule'a: Native Hawaiians were some of the world's best navigators, using the stars to find their way to ancient Hawaii. Take a tour of the Hokule'a ship—recreated with the same methods ancient Hawaiians used—at the Polynesian Voyaging Society.
Learn to dance the hula: Learn real Native Hawaiian dance that interprets special chants (oli) or songs (mele). Many resorts offer hula dances, or you can learn from a Native Hawaiian through the Native Perspective Tour on Oahu's north shore.
3. Engage With Local Culture
Everyone in Hawaii speaks English, but the locals will appreciate it if you show respect by trying to engage in daily life with them:
"Talk story": People rarely rush from point A to point B here. From your hotel concierge to the waiter at the restaurant, try to "talk story"—local vernacular for taking your time and getting to know the people around you.
Try pidgin: Oahu's nickname "The Gathering Place" is apt. Its communities are made up of people from around the world, and that has created local slang that combines words from different languages. The University of Hawaii offers a guide to the history of pidgin and a basic primer on using pidgin.
Go for pūpū (appetizers): Eat your way around the island, and off of the touristy Waikiki Strip, to see the flavors that make Hawaiian cuisine so unique. Order a small plate here and there, and treat it like a food tour.

When someone asks you in pidgin, "Ho, brah, where you like stay," the choice is clear: Only the centrally located Waikiki Resort Hotel puts you at the center of all that Oahu has to offer, and it's just steps from Waikiki Beach. Book your stay at the Waikiki Resort Hotel online or call us at 1-800-367-5116 to see why our location, friendly staff, convenience, and amenities earn us high ratings among our guests.