Exploring Honolulu's Historic Chinatown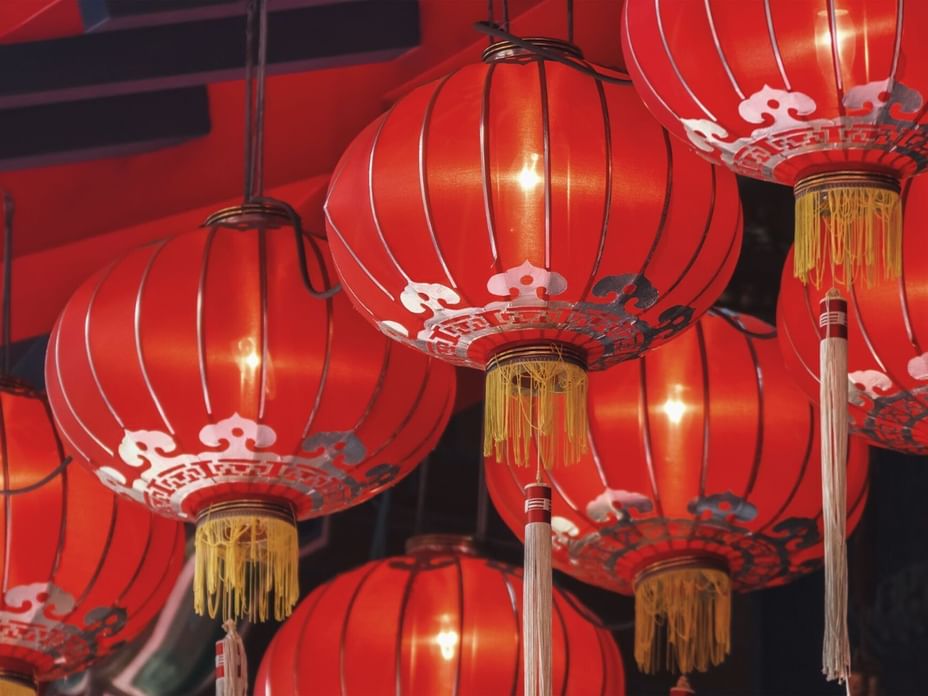 The first Chinese immigrants arrived in Hawaii in the 1700s, with Honolulu's historic Chinatown district established shortly after that in the 1840s. Today, it's a vibrant, bustling community where east meets west; world-class chefs weave cuisines from around the world; and a diverse crowd of craftspeople, artists, and even herbalists beckon you to explore hidden alleyways, open-air market stalls, and upscale boutiques.
Directions to Chinatown in Honolulu
While the colorful scents, must-see shops, and cultural events spill out into surrounding areas, the official Chinatown Historic District is roughly defined as the area east of Nu'uanu Stream and west of Nuuanu Avenue, with its southern and northern edges bounded by scenic Honolulu Harbor and noisy Beretania Street.
From the centrally located Waikiki Resort Hotel, Honolulu's Chinatown is a short 20-minute drive away:
Exit the hotel and turn left onto Liliʻuokalani Avenue
Turn left on Ala Wai Boulevard
Turn right onto Kalākaua Avenue
Turn left onto Kapiolani Boulevard
Turn left onto Atkinson Drive
Turn right onto Ala Moana Boulevard and continue to Iwilei Road
Alternatively, renting a Biki Bike and following the Waikiki Strip towards Honolulu, and following Ala Moana Boulevard to Chinatown, will take you approximately 30 minutes.

Where to Eat in Chinatown in Honolulu
From gritty hole-in-the-wall eateries to much-fêted celebrity restaurants, Honolulu's Chinatown provides a dazzling smorgasbord of international flavors. Some can't-miss options for visiting foodies include:
Where to Shop in Honolulu's Chinatown
Eclectic shops offer a world of shopping at every corner. Not sure where to start? Consider:
Perusing Chinatown's crowded marketplaces, including Hoong Wun Market for fresh bao buns; Chinatown Hawaiian Market for local fruits, veggies, and herbs; 88 Fresh Fish Market for fresh seafood; and the Maunakea Marketplace for a little bit of everything.
Browsing Chinatown's fast-growing world of boutiques for unique, one-of-a-kind gifts and eye-catching fashion statements. Options include Fighting Eel for indie womenswear; Ginger13 for houseware, crystals, and jewelry by local designer Cindy Yokoyama; and vintage curiosities shop Hound & Quail.
What to Do in Chinatown in Honolulu
Once you've eaten your full and shopped 'til you dropped, take in unique cultural and artistic activities that you can only find in Honolulu's Chinatown:
Visit a temple: Chinatown is full of numerous historical and spiritual spaces, including the Shinto shrine at the Izumo Taishakyo Mission Cultural Hall, and the Kuan Yin temple—a bright-red building dedicated to the Buddhist goddess of mercy.
Relax at the River Street Pedestrian Mall, marked by a towering statue of Sun Yat-sen (often referred to as the forerunner of the Chinese revolution) and dotted with park benches perched in the shade of lush tropical trees.
Catch a cultural performance on the center stage of the Chinatown Cultural Plaza. No performances scheduled? The plaza offers dozens of stores and restaurants, including traditional Chinese calligraphy shops.
At the Waikiki Resort Hotel, you're just minutes from the sights and sounds of one of America's oldest Chinatowns. Book your stay at the Waikiki Resort Hotel online or call us at 1-800-367-5116 to see why our location, friendly staff, convenience, and amenities give us top ratings among our guests.