WHY BOOK DIRECT?
Enjoy FREE grab-and-go continental breakfast, earn 5% cashback via PayPal, and rest easy knowing you're covered by our Best Rate Guarantee. No need to shop around - These perks are only available on our website. View our special offers and book online today!
A Tranquil Oasis in the Heart of Waikiki
Located a 1-minute walk from the golden sands of iconic Waikiki Beach, Waikiki Resort Hotel is the ideal home base for those who thrive on being in the heart of the action. From eateries and boutiques to surf shops and beach parks, the best of Oahu is at your doorstep.
Wonderful, Walkable Waikiki: 5 Must-See Attractions
No car? No problem. Here's what to explore on the Waikiki beach walk when you're vacationing in Waikiki, Oahu, Hawaii.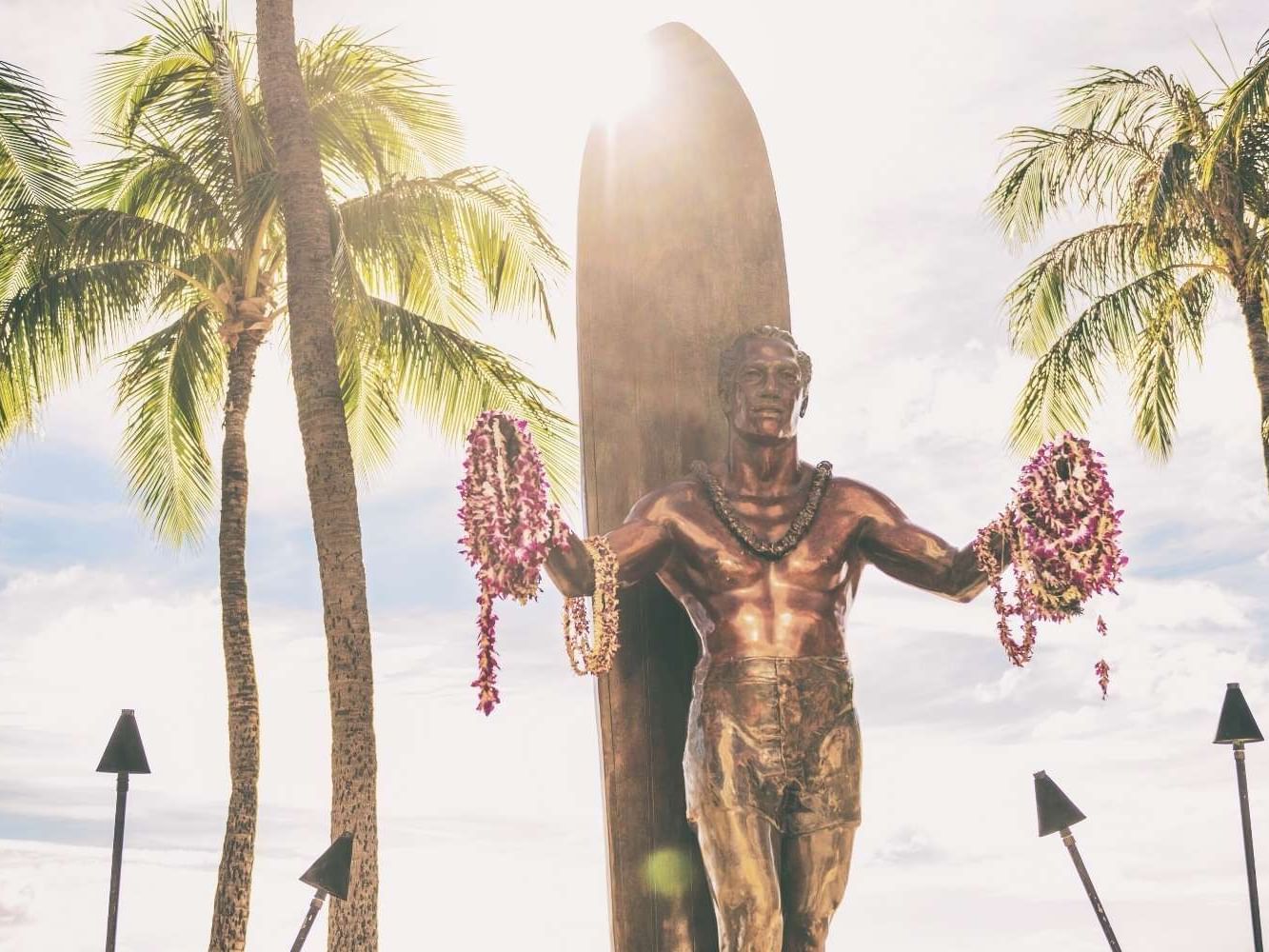 Great Location

We enjoyed our 10 nights at the Waikiki Resort. It is centrally located in Waikiki and only a half-block walk from the beach. The room was clean, we had a partial view of the beach, the breakfast was good and the staff all very friendly and helpful. In addition, it was well priced and for us offered excellent value for money.
Great Hotel

Great location-1 block from the beach! Best customer service at the front desk. We had a city view room with a balcony. It was wonderful. We would definitely stay there again & would highly recommend it to anyone. Not fancy but clean.
1 Bedroom Penthouse Suite with Ocean Views

This was our second stay at the Waikiki Resort Hotel. We booked the 1 Bedroom Penthouse Suite. 3 adults and one teenager... The living room was big enough to have 2 single roll-in beds (with comfy mattresses), a sofa, a sitting chair, and a dining table for 4. This room also has a kitchenette, stovetop, fridge, microwave, and pod coffee machine. Our room had ocean views and a 10-meter balcony which was awesome. This hotel is literally a minute's walk to the beach. We love the service and the staff is always smiling and friendly. Highly recommend it for anyone and families...