12 Top Celebrations to Experience in Hawaii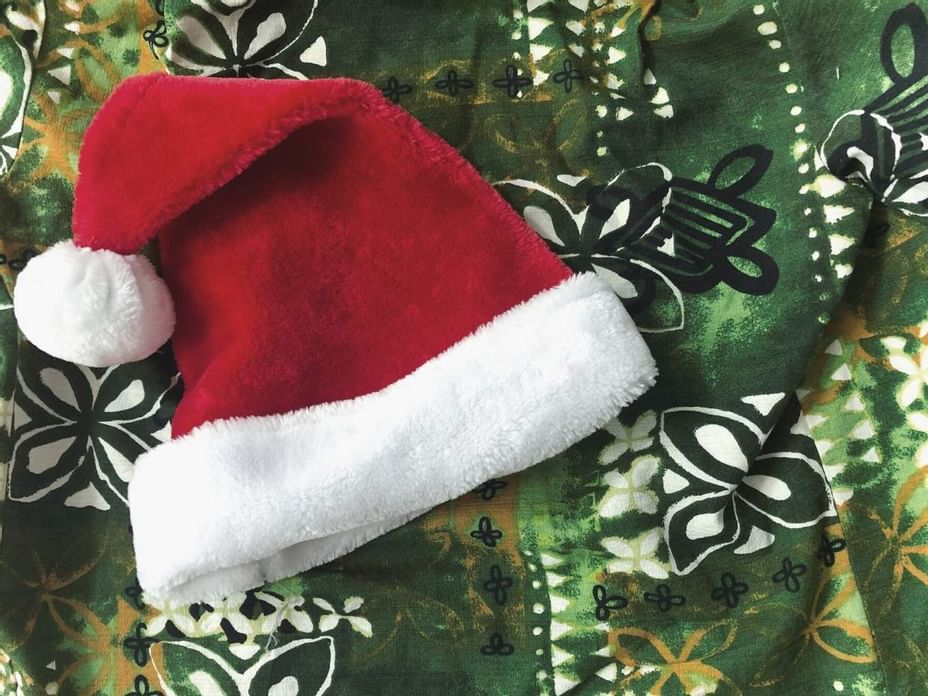 There's never not a good time to visit the sun-kissed islands of Hawaii, with Oahu's lush mountains and breezy coasts offering world-class relaxation and experiences all year long. And every month offers unique celebrations and cultural events that invite you into the unique culture and history of the Hawaiian Islands.
Popular Events in Hawaii: Monthly Celebrations in Hawaii You Don't Want to Miss
From top-celebrated holidays to festivals celebrating the kānaka maoli (Native Hawaiians), here's your 12-month calendar of things to check out the next time you're vacationing at the centrally located Waikiki Resort Hotel.
Event 101: Do you love golf? Since 1965, the PGA has kicked off its national season in the Aloha State with this first full-field golfing event of the year. It's also Hawaii's largest charity golf event and has raised more than $22 million for more than 350 Hawaii nonprofits.
When: Mid-January
Location: Waialae Country Club (4997 Kahala Avenue) in East Honolulu, a short 15-minute drive from the Waikiki Resort Hotel
Kamaʻāina (Local) Tips: Ride the Blue Line on the Waikiki Trolley to get to the tournament, and you'll get scenic views of the Pacific, including the iconic Halona Blowhole
Event 101: It's the biggest surfing event in the world, both in terms of attendees and surf heights—pro surfers from around the world compete on swells that tower 20 feet high (or higher!)
When: December through March
Location: Waimea Bay on Oahu's North Shore
Kamaʻāina (Local) Tips: After watching breathtaking surf, explore the nearby beaches and restaurants in Haleiwa and beyond.
Event 101: Celebrate the fusion of cultures that make Hawaii unique—including Native Hawaiians, Pacific Islanders, Filipinos, and more—through food, dance, music, and parades.
When: Mid-March
Location: Multiple locations in Honolulu
Kamaʻāina (Local) Tips: Don't miss the finale, where a grand parade marches through the Waikiki Strip.
Event 101: This self-guided art walk meanders through historic Chinatown, with galleries, bars, shops, and restaurants inviting you to experience the art scene of Oahu.
When: The first Friday of every month
Location: Locations throughout Chinatown
Kamaʻāina (Local) Tips: Don't forget to stop at the Hawaii State Art Museum, which waives its admissions during First Fridays from 6 p.m. to 9 p.m.
Event 101: Discover the history and significance of the lei (flower necklace) with lei-making competitions, hula, live music, and food.
When: May 1
Location: Kapiolani Park (3840 Paki Avenue)
Kamaʻāina (Local) Tips: The Royal Hawaiian Band—first established by King Kamehameha III in the 1800s—makes an annual appearance.
Event 101: Watch pā'ū riders and floral floats representing the Native Hawaiian royalty as they celebrate the "father of the Hawaiian Kingdom."
When: Celebrations for King Kamehameha stretch throughout June, with the parade taking place in mid-June.
Location: Multiple locations, with the parade marching from Iolani Palace through Waikiki
Kamaʻāina (Local) Tips: Don't miss the draping of leis on the King Kamehameha statue in Waikiki.
Event 101: Attend the world's largest ukulele festival featuring performances from local and global ukulele musicians
When: Mid-July.
Location: Kapiolani Park (3840 Paki Avenue)
Kamaʻāina (Local) Tips: The silent auction is a great way to bring home a treasured souvenir from Hawaii.
August: HOMA Summer Nights
Event 101: Dive into the Honolulu Museum of Arts, then dance the night away with a spinning DJ, food booths, and pop-up bars.
When: Every Friday and Saturday night
Location: Honolulu Museum of Arts (900 South Beretania Street)
Kamaʻāina (Local) Tips: Find one of the museum's dark courtyards for stunning star-gazing.
Event 101: More than 100,000 people attend each year, making it the largest Hawaiian cultural celebration in Hawaii.
When: Mid- to late-September
Location: Throughout Honolulu and Waikiki
Kamaʻāina (Local) Tips: The Waikīkī Ho'olaule'a, a beachfront block party full of crafts, food, and entertainment, takes place all along Kalākaua Avenue right near the Waikiki Resort Hotel.
Event 101: Dig into ono (delicious) food from more than 100 world-renowned chefs and restaurants.
When: End of October
Location: Multiple locations across Oahu
Kamaʻāina (Local) Tips: Some events sell out quickly, so book tickets in advance.
Event 101: Kick off the monster-surf season and see the next world champion of surfing crowned.
When: Mid- to late-November
Location: Haleiwa, Sunset, and Pipeline beaches on Oahu's North Shore
Kamaʻāina (Local) Tips: The event kicks off with the Hawaiian Pro in mid-November and the World Cup of Surfing at the end of November.
Event 101: From the lighting of Honolulu's biggest Christmas tree to a festive Santa parade downtown, there are many Christmas events to choose from.
When: All of December
Location: Multiple locations in Honolulu and Waikiki
Kamaʻāina (Local) Tips: Take a lit-up, holiday-decorated trolley to many of the events to truly get into the spirit of Christmas.
No matter what month you visit Oahu, Waikiki Resort Hotel's central location puts you right in the middle of all the seasonal celebrations and attractions. Book your stay at the Waikiki Resort Hotel online or call us at 1-800-367-5116 to see why our location, friendly staff, convenience, and amenities give us top ratings among our guests.