Guide to Oahu Circle Island Tour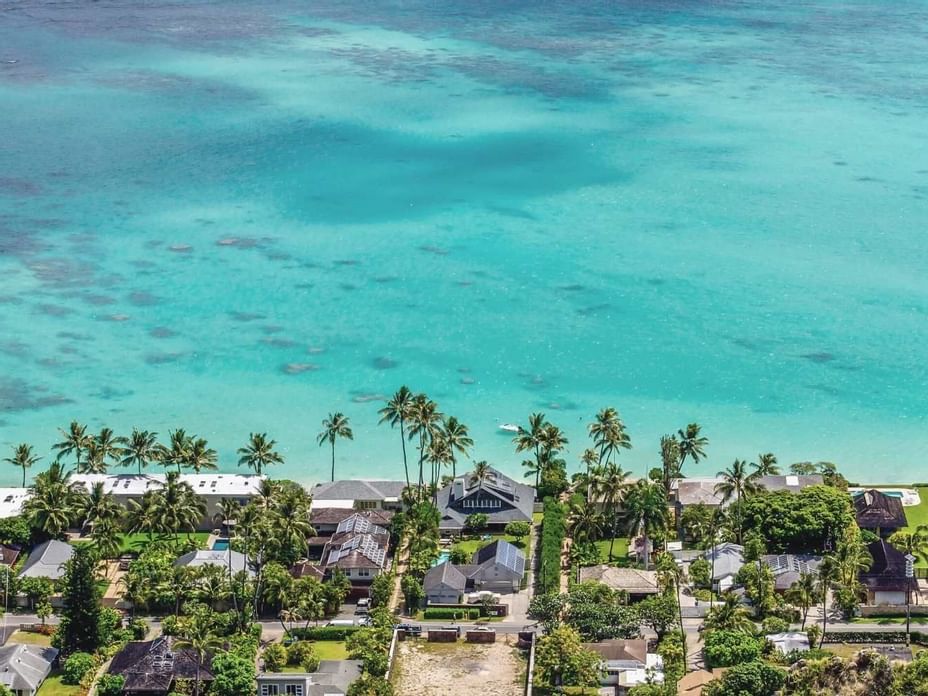 From the bright lights of Waikiki to the world-famous, sun-dappled beaches of Haleiwa on the North Shore, the island of Oahu offers an astounding number of sights and sounds to take in. From coast to coast, touring the island's entire perimeter takes approximately 130 miles filled with breathtaking vistas and Native Hawaiian culture. One of the best ways to see the entire island is through Oahu's many circle island tours—but what is an Oahu circle island tour, and is it worth the price for the average tourist?
Is the Oahu Circle Island Tour Worth It?
Once you branch out of the bustling world of the famous Waikiki Strip, the different coasts of Oahu each offer something unique. Oahu—the most populous island in the Hawaiian island chain—has five distinct regions:
Honolulu, the biggest city on Oahu and the capital of the Aloha State
The Windward Coast, with a slower-paced lifestyle and incredible nature vistas
Central Oahu is home to historical landmarks like Pearl Harbor and the lush mountains pineapple farms of the Koolau Range and the Waianae Mountains
The Leeward Coast, home to off-the-beaten-path beaches and towns in a dry, sunny locale at the foot of the mountains of Waianae
The North Shore: From Waimea Bay to Banzai Pipeline, Oahu's northside is renowned for big wave surfing, picturesque towns, roadside fruit stands, and food trucks
Navigating all these different areas, and finding the best attractions in each of these five districts, can be overwhelming for many visitors. A circle island tour—true to its name—lets you see it all in one curated trip, letting you see the biggest attractions and choose where you want to return later on your trip.
What is the Best Oahu Circle Island Tour?
Whether you want to take a DIY approach and drive around Oahu yourself, or you want a professional tour that reveals can't-miss attractions, these are some of the best Oahu circle island tours available.
Big Bus Tours for an Oahu Circle Island Tour
If you want a hop-on, hop-off experience, these buses give you a kamaaina's peek (Hawaiian for "local resident") at every coast of Oahu:
Robert's Hawaii: Board a 50-person air-conditioned coach bus and visit Oahu's biggest hot spots, including Hanauma Bay, the Dole Pineapple Plantation, and Kualoa Ranch.
Polynesian Cultural Center: Get picked up just a few minutes from the centrally located Waikiki Resort Hotel at 6:45 a.m. and get a culture and history-focused narrated tour of Oahu, plus, a delicious meal at the cultural center where you get a first-hand look at Polynesian history.
Paradise Helicopters: Think a bus, but in the sky—sit back in an open-door helicopter and get an exhilarating view of the entire island, including vistas of areas that are completely inaccessible via foot so you know your photos are literally priceless.
Small-Group Van Tours for an Oahu Circle Island Tour
If a big bus isn't your preference, these smaller group tours let you see Oahu's different regions up close and personal:
There are many private options via outlets like Tripadvisor or Hawaii Tour Guides, offering a more intimate introduction to Oahu's sights and sounds.
Costs vary widely from $150 to $200+.
Most private van tours give you a more personalized schedule, including pickup right at your hotel door.
DIY: Oahu Circle Island Tour Self Drive
Both bus tours and small-group van tours provide a vibrant, eclectic sense of camaraderie as you explore Oahu. If you want more flexibility in your schedule, a DIY self-driving tour is the answer.
Wake up early (we'd suggest 4 a.m. or 5 a.m.), grab a coffee and a delicious Hawaiian to-go breakfast, and hit the road.
Head out to catch the sunrise at Diamond Head or Koko Head.
Keep heading to the eastside for stunning lava tube explorations.
Navigate to the north shore for shave ice, great surf, and delightful acai bowls.
Head back through central Oahu for the Dole Plantation and other attractions.
Follow this Google Map itinerary for other sights, sounds, and stops with estimated travel times for your DIY driving tour of Oahu.
When you stay at the conveniently located Waikiki Resort Hotel, you're situated centrally at the famous Waikiki Strip with easy access to all Oahu has to offer. Book your stay at the Waikiki Resort Hotel online or call us at 1-800-367-5116 to see why our hotel is a top destination for those who want to do an Oahu circle island tour.