Visit the Dole Plantation: Directions, Prices, and Must-See Attractions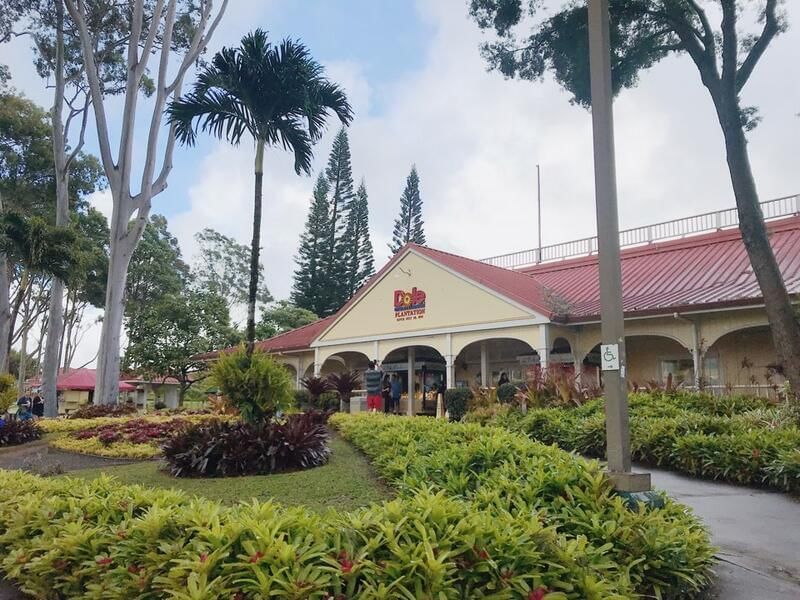 Hawaii was once the world's biggest producer of canned hala kahiki (the Hawaiian word for pineapple), reports the American Society for Horticultural Science, with some of the biggest pineapple canneries on the planet. It was all led by James D. Dole, who arrived in Hawaii in 1899 to grow the sweet, juicy crop. Today, you can explore Hawaii's pineapple history at the Dole Plantation in Wahiawa, a short 45-minute drive from Waikiki.
Planning Your Trip: What Is the Dole Plantation?
The Dole family's agricultural roots trace back a century. Today's Dole Plantation originally started as a roadside fruit stand in the 1950s, and it opened as a museum-turned-tourist attraction in 1989.
Getting to the Dole Plantation
You'll find the Dole Plantation at 64-1550 Kamehameha Highway, Wahiawa, Hawaii 96786. It's just off of Kamehameha Highway, approximately 10 minutes before Oahu's famous north shore and quaint Haleiwa.
Depending on traffic, it should take you less than an hour to get to the Dole Plantation from the award-winning Waikiki Resort Hotel:
From the Waikiki Resort Hotel, make a series of left turns to get onto Kuhio Avenue.
Turn right onto Kuhio Avenue.
Turn left on Kapahulu Avenue.
Take a slight right onto Herbert Street.
Go left when you hit 6th Avenue.
Follow the signs on 6th Avenue to get onto Highway 1/Lunalilo Freeway heading west towards downtown Honolulu.
Merge onto Highway 2 after you pass Pearl City.
Take exit 8 to merge onto Highway 99 North.
Turn right onto Plantation Road (there will be numerous prominent signs mentioning the Dole Plantation).
Dole Plantation Entrance Fees and Costs
Entering the plantation's visitor center is free, but various activities require paid admission:
Train Tour: $12/adult, $10/child
Garden Tour: $7.25/adult, $6.50/child
Pineapple Maze: $8.25/adult, $6.25/child
Tips from a Kamaʻāina (Hawaii Local)
The plantation is open every day from 9:30 a.m to 4:30 p.m. Get there earlier rather than later to beat the crowd.
While COVID-19 restrictions are in place, you can only buy tickets to the plantation's various attractions when you're on site. However, if restrictions are lifted when you're visiting Oahu, save yourself considerable time waiting in line by pre-buying your tickets online.
Keep in mind that nearly all of the activities at the Dole Plantation are outdoors, and the Hawaiian sun can be scorching on the north shore. Don't forget to:
Pack a water bottle.
Wear sunscreen and re-apply regularly.
Bring a camera for the plantation's unforgettable scenery and lush gardens.
Wear comfortable shoes, since most of the plantation's attractions require a lot of walking.
Things to Do: Must-See Attractions at the Dole Plantation
Once you arrive, head to the visitor center to buy your tickets. You may want to make the Pineapple Express Train Tour your first stop after the visitor center, as it tends to be the plantation's most popular attraction.
The train route winds through two miles of farmland. You'll get to see the rows of famous pineapple plants and the sweeping views of the north shore's oceans while listening to the train conductor talk about the history of Dole and pineapple farming in the islands.
From the train station, stroll over to the Plantation Garden Tour. Your tour guide will bring you through eight sprawling tropical landscapes, full of native Hawaiian plants and farm crops like mango, papaya, pineapple, and even rare Hawaiian coffee plants. Don't miss the pikake plants (Arabian Jasmine), which fill the gardens with their trademark scent.
If you're feeling adventurous, challenge your mind with the Pineapple Garden Maze. According to Hawaii News Now, it's the world's largest maze and spans more than two acres. "[The maze is] one of Oahu's most popular visitor attractions," reports the news outlet, and is "made of 14,000 colorful Hawaii plants including hibiscus, heliconia, croton, panax, and pineapple."
All of these tours will likely work up your appetite. Refuel at the Plantation Grille — try the pineapple chili dog, then cool down with the world-famous Dole Whip — then stop at the on-site gift shop for some souvenirs. Unique items that you won't want to miss include pineapple-infused pancake mix, pineapple-scented hand sanitizer, and pineapple-shaped face masks (nothing says "I took a pandemic vacation in Hawaii" like these!), and dried pineapple snacks.
Whether or not those take-home snacks last the car ride back to the Waikiki Resort Hotel is the question.