Planning the Perfect 3-Day or 4-Day Oahu Itinerary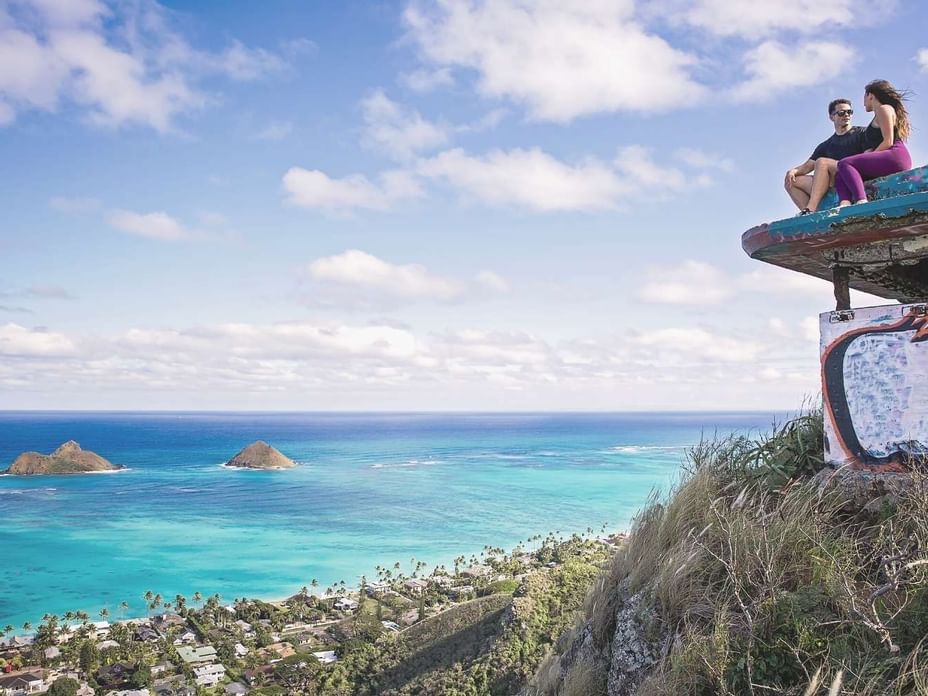 The average visitor to Oahu stays for approximately seven days. But that doesn't mean you can't enjoy Hawaii's most populous island if you don't have a full week in the Aloha State. With the perfectly planned 3- or 4-day itinerary, you can enjoy some of Oahu's most breathtaking views and best attractions while still having enough time to spare to enjoy a mai tai on the beach.
Tips and Tricks to Maximize Your 3 or 4 Days on Oahu
To make a few short days in paradise stretch their furthest, keep the following general travel strategies in mind:
Stay central: Don't waste your time stuck in traffic or just trying to get to your destination.
Rent a car: Oahu's public transportation system is adequate, but it can add hours of transit time when you're heading to places like Haleiwa and the North Shore.
Group by theme and location: Work your way around the island methodologically, so you're not spending precious hours crisscrossing Oahu on any given day. Grouping your activities by theme (e.g. a beach day, a museum and sightseeing day, etc.) makes planning easier.
The Perfect 3-Day or 4-Day Oahu Itinerary
The following itinerary hits most of Oahu's hotspots while allowing for a bit of flexibility and downtime (e.g., a chill day in Waikiki for your first day).
Day 1: Get Your Bearings With a Relaxed Day in Waikiki and Downtown Honolulu
Grab a to-go breakfast at Ilima Cafe and sip Hawaiian coffee while you take your first stroll through Waikiki and get fueled up for day one.
Enjoy the morning at Waikiki Beach where you can relax and sunbathe, or book surfing lessons right on the beach. As the day heats up, head back to your hotel room to freshen up, then choose your own adventure.
Culture Hounds: Head downtown (a short 15-minute drive from Waikiki) and tour cultural landmarks like Iolani Palace and the Honolulu Museum of Art.
Adventurers: Hike Diamond Head Crater for sweeping views of Waikiki.
Families: Explore the Waikiki Zoo and the Waikiki Aquarium, which are only a 10- to 15-minute walk from Waikiki Resort Hotel.
Day 2: Snorkel Hanauma Bay and Enjoy the Scenic East Side Drive
Pack your snorkel and goggles and drive 30 minutes east on Highway 72 from Waikiki to Hanauma Bay. This protected bay provides unprecedented underwater vistas of colorful reefs and schools of tropical fish. Just be sure to book in advance!
Continue north on the same highway toward Kailua Town, which offers a completely different ambiance from urban Waikiki.
Wrap up your day with a sunset at Lanikai Beach ten minutes outside of Kailua. This stunning stretch of powdery white sand is a true oasis and a welcome retreat from the hustle and bustle of Waikiki Beach.
Day 3: Head to the North Shore
Hit the road early for this 50-minute drive to Oahu's famed North Shore. There's a lot to do so you'll want to devote a full day to this surfing hotspot.
Grab breakfast at popular Haleiwa joints like Kono's, Cafe Haleiwa, the Beet Box, or Island Vintage Coffee.
Extreme Adventurers: Get your adrenaline pumping by locking yourself into a shark cage. Oahu is one of the few places in the U.S. where this activity is legal, and companies like North Shore Shark Adventures and Hawaii Shark Encounters let you relive Jaws.
Surfers: Except during the winter when massive swells require expert-level surfing skills, surfers of all levels can enjoy what is arguably the most popular reason people visit this little surf town.
Laid-Back Visitors: Rent a paddleboard and enjoy an idyllic trip down the Anahulu River right into Waimea Bay. Or drive up the road to Laniakea Beach and look for endangered honu (sea turtles) sunbathing on the sand.
Head over to the Kahuku Roadside Food Court for an array of food trucks serving some of the Noth Shore's best lunches.
Visit the Dole Plantation on your way back to Waikiki for attractions like garden tours, mini-golf, and souvenirs.
Day 4: City Sightseeing
If you have four days to spend on Oahu, your entire last day can be focused on sightseeing. This gives you time to check out of your hotel, pack, do last-minute shopping, and finish many of the other travel "housekeeping" things you typically do on your last day.
Must-see options include:
Experience the history of Pearl Harbor.
See the city from above with a helicopter tour.
Stroll the hip Kakaako district for street murals and trendy shops.
Take in views from Honolulu Harbor from the observation deck at the Aloha Tower Marketplace.
Stop and smell the flowers at Foster Botanical Garden.
No matter how long you're staying on Oahu, choosing a centrally located hotel is key to maximizing your time. That's the primary reason why guests choose Waikiki Resort Hotel, located just a 1-minute walk from Waikiki Beach and set right in the heart of Waikiki.