How to Find Surfrider Foundation Ocean Friendly Restaurants in Your Area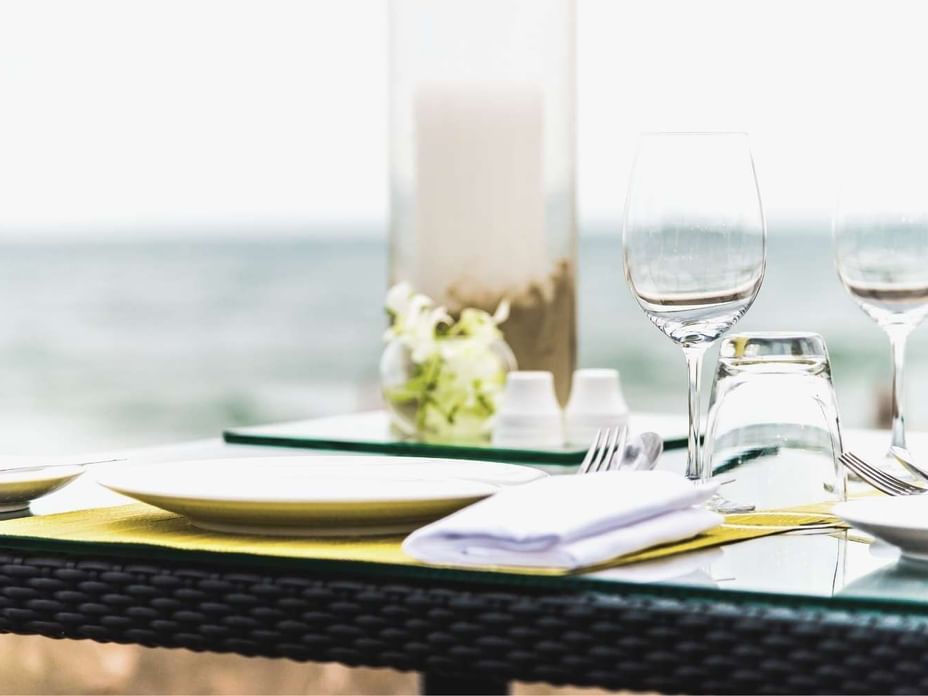 Craving some fresh poke? Eyeing up those happy hour crab cakes while sipping some locally crafted Hawaiian beer? Hawaii is known for its beaches and its seafood, but the health of both of these are closely intertwined. The next time you're on Oahu, you can make a difference by supporting restaurants that have been ocean-friendly certified.
Seafood: A Fishy Problem in Hawaii (And Around the World)
The Aloha State may be surrounded by thousands of miles of the vast Pacific Ocean, and kamaʻāina (Hawaii residents) and tourists alike may enjoy an abundance of fresh seafood in dishes like poke, but there's a problem lurking beneath the ocean's surface:
Overfishing: 25,000 underwater surveys found that Hawaii's populations of important food fish species, such as bigeye tuna and mahi-mahi, have declined by a startling 75% due to overfishing.
Increasing Demand: 55% of the seafood in Hawaii's restaurants and grocery stores is locally caught, but researchers warn that soaring demand may see a 40% jump in the amount of fish needed to be caught or farmed in the state.
Pollution: Every year, 20 tons of marine trash—primarily plastics—wash up on Hawaii's beaches. All this pollution is killing Hawaiian sea life, including its coral.
Yet a visit to the Hawaiian islands wouldn't be complete without enjoying the many local grinds (Hawaiian slang for good food) that feature fish. Thankfully, environmentally conscious visitors to Oahu have a more ethical choice when choosing restaurants that serve up seafood: The Surfrider Foundation's Ocean Friendly Restaurant (OCR) certification.
Ocean Friendly Restaurants: Seafood With a Side of Mālama Kai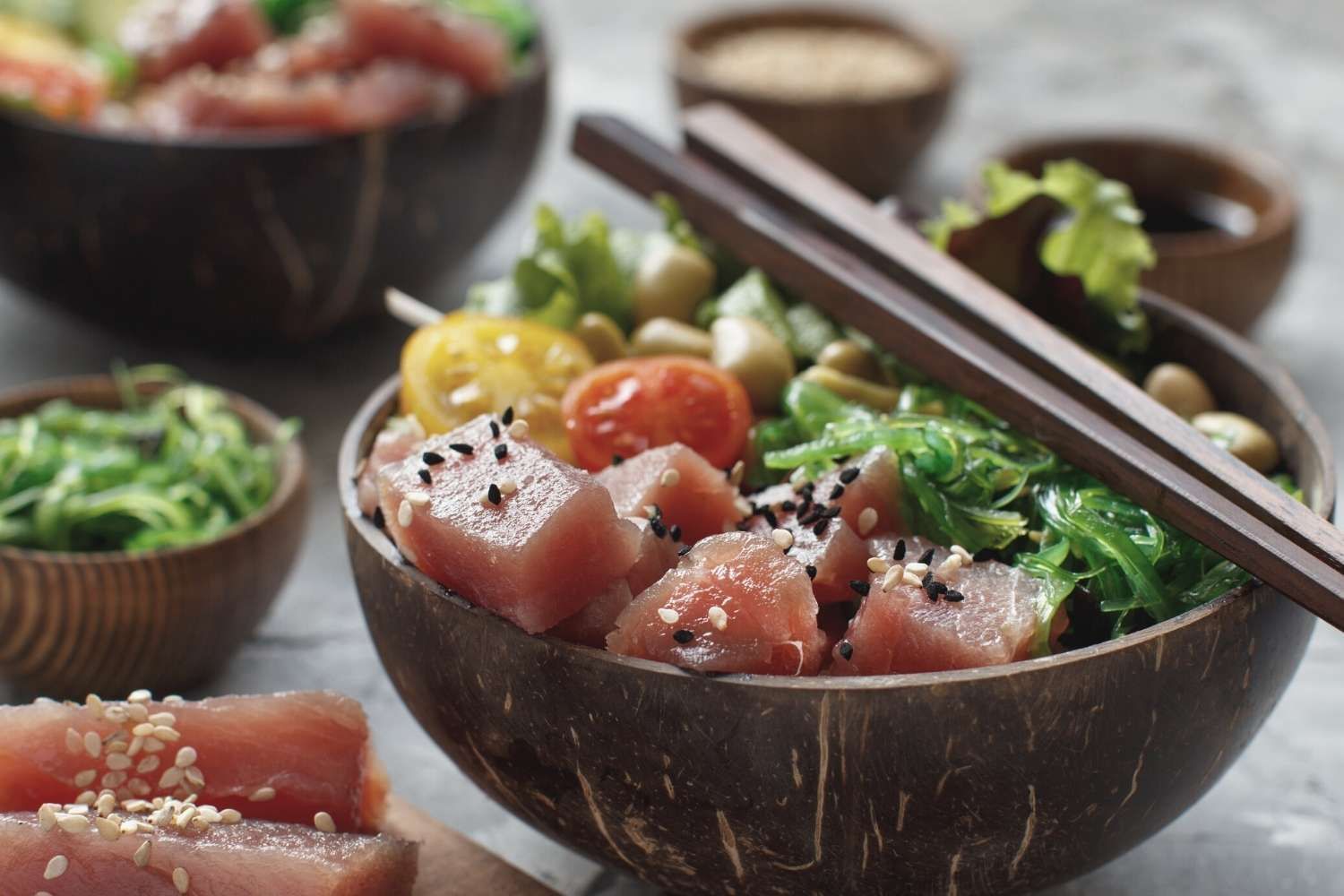 Native Hawaiians have a proverb by which the kings and queens of the kingdom governed: "Malama i ke kai, a malama ke kai ia 'oe." This roughly translates to the idea that if you take care of the ocean, the ocean will in turn take care of you.
The Ocean Friendly Restaurant (OCR) certification helps give locals and tourists peace of mind when they want to enjoy grilled mahi-mahi at a restaurant or take some poke bowls to Waikiki Beach for a mid-day lunch. All OCR restaurants must meet stringent requirements:
Ban all Styrofoam containers and plastic bags.
Only use reusable dishes and utensils for onsite dining.
Avoid offering single-use utensils, condiments, and plastic straws unless customers specifically request these items.
Avoid any beverages sold in plastic bottles.
Follow recycling best practices.
In addition, restaurants are encouraged to go above and beyond with optional criteria, such as only offering seafood rated well by Seafood Watch, and promoting plant-based meals on their menus.
The Best Ocean Friendly Restaurants on Oahu
No matter where you live, you can find an Ocean Friendly Restaurant near you using the Surfrider Foundation's easily searchable map. And if you're visiting Waikiki, you're in luck. Some of the best seafood restaurants in our bustling beachfront city are certified Ocean Friendly.
Location: 2300 Kalakaua Ave (a short 8-minute walk from the Waikiki Resort Hotel)
Best For: Island-inspired cuisine and nearly 40 craft and specialty beers
Notes: All seafood is approved by Seafood Watch. Try the seared ahi salad served on a bed of farm-fresh, locally-grown greens.
Location: 150 Kapahulu Ave (only three blocks from the Waikiki Resort Hotel)
Best For: Sweeping rooftop views of Waikiki
Notes: Its menu focuses on locally sourced ingredients, all seafood is Seafood Watch-approved (the calamari fritti at happy hour pairs well with their lilikoi margarita), and the restaurant has water conservation and pollution mitigation policies.
Location: 2335 Kalakaua Ave (a 7-minute walk from the Waikiki Resort Hotel)
Best For: Live Hawaiian entertainment in a tiki ambiance with great views of the sunset since you're just steps from the sand
Notes: Think higher-end dining in a laidback environment. Popular options include coconut ginger braised seafood (made with fresh island fish), with the restaurant serving fresh Hawaiian fish according to seasonal availability and maintaining Hawaiian fishing traditions with a focus on sustainability and respect for the sea (kai).
We are all responsible for taking care of Hawaii's sensitive ecosystems and embracing sustainable travel. And it all starts at the Waikiki Resort Hotel, where some of Hawaii's best sustainable restaurants are just steps from your hotel room (no pollution-creating taxis or rental cars required). Book your stay at the Waikiki Resort Hotel online or call us at 1-800-367-5116 to see why our hotel is a top choice for eco-savvy visitors.