Waikiki Restaurants: Fuel Your Morning at the Ilima Café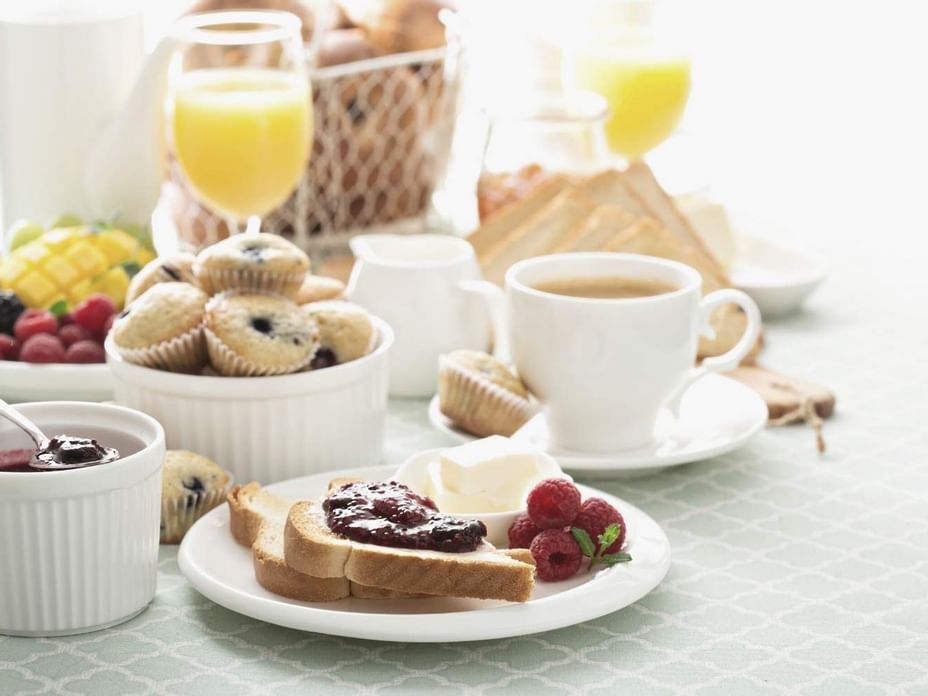 Whether you need light nourishment on the hour-long drive to Oahu's famous North Shore and historic Haleiwa Town, or you're craving a hearty Hawaiian-style breakfast before heading out to catch a Waikiki sunrise, the renowned culinary team at the Ilima Café welcomes you with its trademark hospitality and delicious, house-made spread of treats. Although Waikiki has the highest restaurant density in the Aloha State, you can find some of Honolulu's best breakfasts nestled right in the heart of the Waikiki Resort Hotel.
Places to Eat in Waikiki: Honolulu's Best Breakfasts are Served at the Ilima Café
You'll find the ʻilima flower growing in dry, sandy areas throughout Hawaii. Its treasured flowers were once reserved only for the aliʻi (Hawaiian royalty). Thus, it's only fitting that the Ilima Café bears the royal flower's name — embodying the high standards embraced by our café's chefs, and the warm sense of aloha you'll feel when you step inside our doors. 
With Oahu open for visitors once again, the Ilima Café is ready to welcome you whether you're a guest of the Waikiki Resort Hotel or simply on a search for the best breakfasts in Waikiki. 
Enjoy a Full Takeout Menu and Grab-and-Go Continental Breakfast Boxes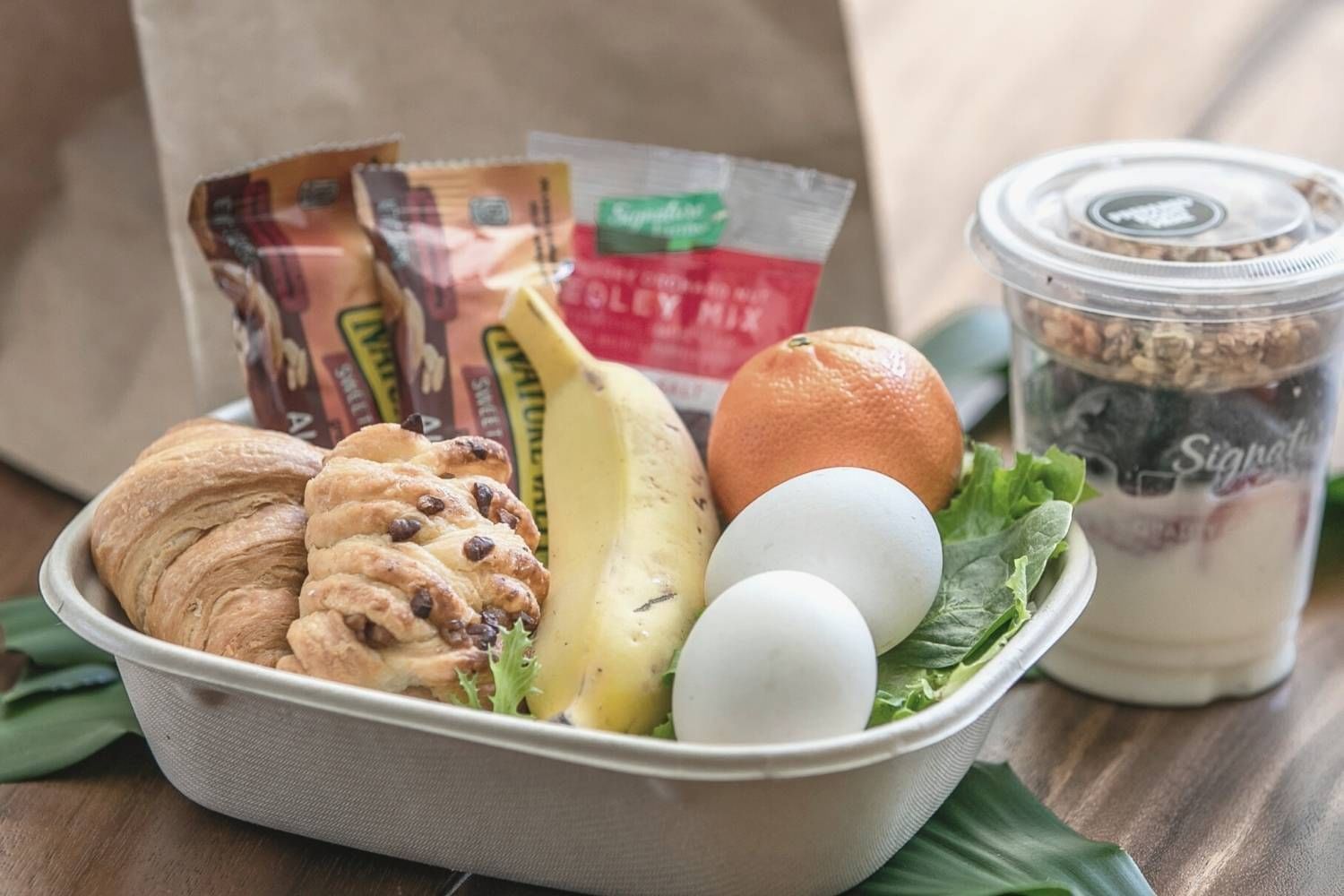 If you're a guest at our Waikiki hotel, swing by the Ilima Café for a continental-style to-go box (free for each of our guests every morning!). In each thoughtfully prepared box, you'll enjoy:
In-season Hawaiian fruit, such as crisp pineapple, sweet local bananas, or juicy papayas
Freshly prepared baked goods, such as ube (purple yam) sweet bread rolls, bagels, or Danishes
A delicious protein, such as a hard-boiled egg or rich, decadent yogurt
Your choice of refreshing juice or Hawaiian coffee
If you're craving something heartier, don't miss Ilima Café's full takeout breakfast menu that has something for every palate. 
Taste of Hawaii: Highlights From the Ilima Café's Takeout Breakfast Menu
From classic American-style fare to a Hawaiian-style spread that's popular with locals, you'll find more than a dozen decadent meals that will awaken your senses and get your Waikiki morning off to a delicious start. Here's a sampling of some of our most tantalizing options.
1. The Hawaiian Loco Moco
It's our version of the local classic that first originated in Hilo, Hawaii, but can now be found in both diners and high-end restaurants across the state. We take a juicy 1/2-pound hamburger patty, rest it on a bed of hot rice, smother it in rich brown gravy, and top it off with a couple of fried eggs done just the way you like. 
2. The Ilima Surfer Set
Inspired by the personal requests of the many surfers who catch breaks right outside our hotel's front door, this combo breakfast remains the Ilima Café's best-selling meal. Enjoy three eggs any style, served alongside a hearty serving of Portuguese sausage — a heavily seasoned hit with locals — and bacon, and paired with fresh seasonal fruit and your choice of fluffy pancakes or delightful French toast.
3. Da Pancake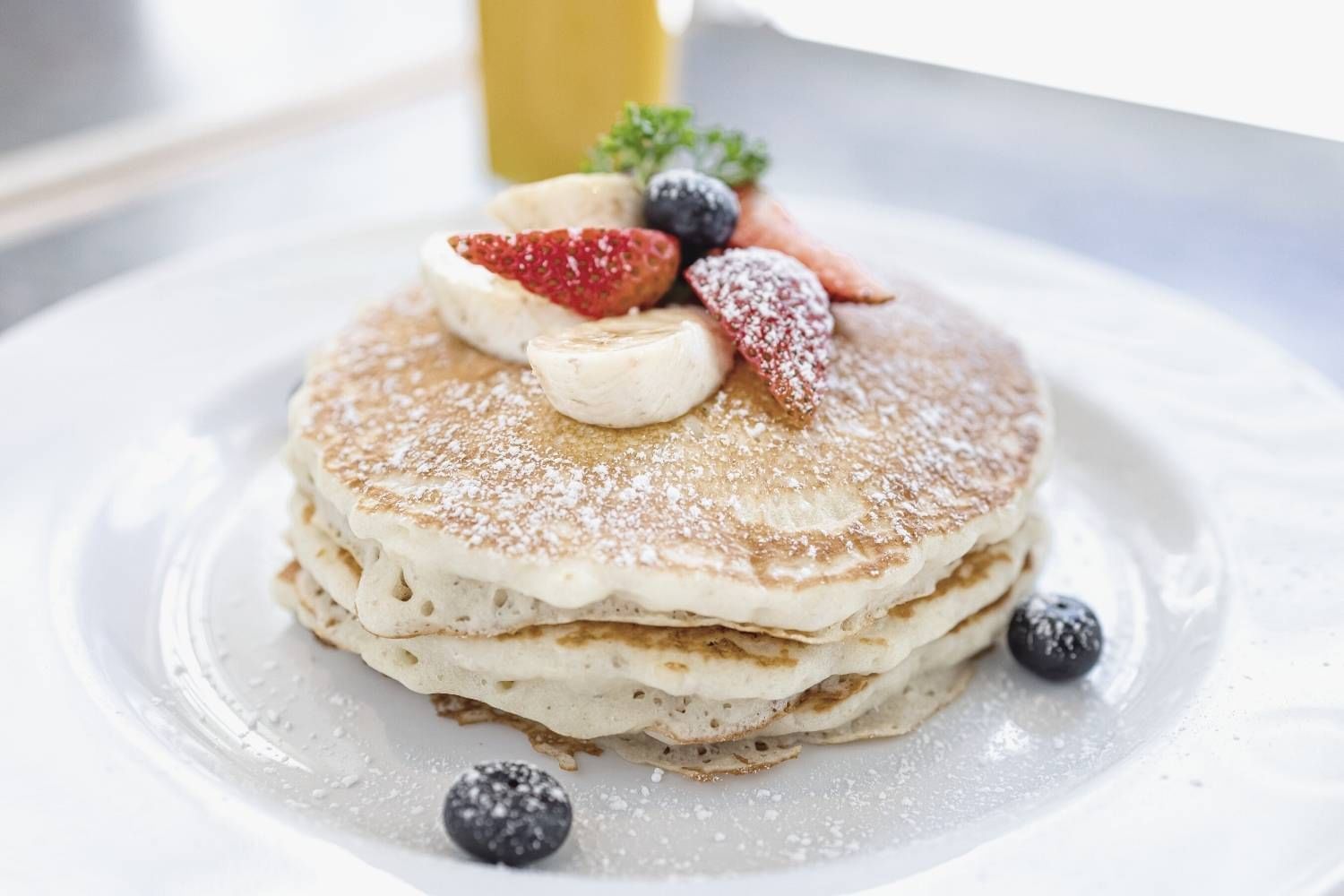 You'll never want to go back to traditional pancakes again. Our secret buttermilk recipe creates exceptionally fluffy pancakes, which we then dust with sugar, top with an assortment of fruits, and douse in lilikoi (passionfruit) syrup.
Hungry? Order Your To-Go Box or Takeout Breakfast Today!
The above is just a sampling of what awaits you at the Ilima Café. Other don't-miss classics include sweet bread french toast, traditional omelets, and our Instagram-worthy papaya boat (ripe papaya hollowed out and filled to the brim with an assortment of fruit and berries).
You'll find the Ilima Café right in the Waikiki Resort Hotel, located across the street from world-famous Waikiki Beach at 2460 Koa Avenue, Honolulu HI, 96815. Call us at (808) 922-4911, ext. 8691, to place your order. Whether you want to dine-in in your room or take your breakfast to-go on your adventures, our culinary team can't wait to tantalize your tastebuds and awaken your senses.