​Top Tips for Staying Safe on a Hawaii Catamaran Tour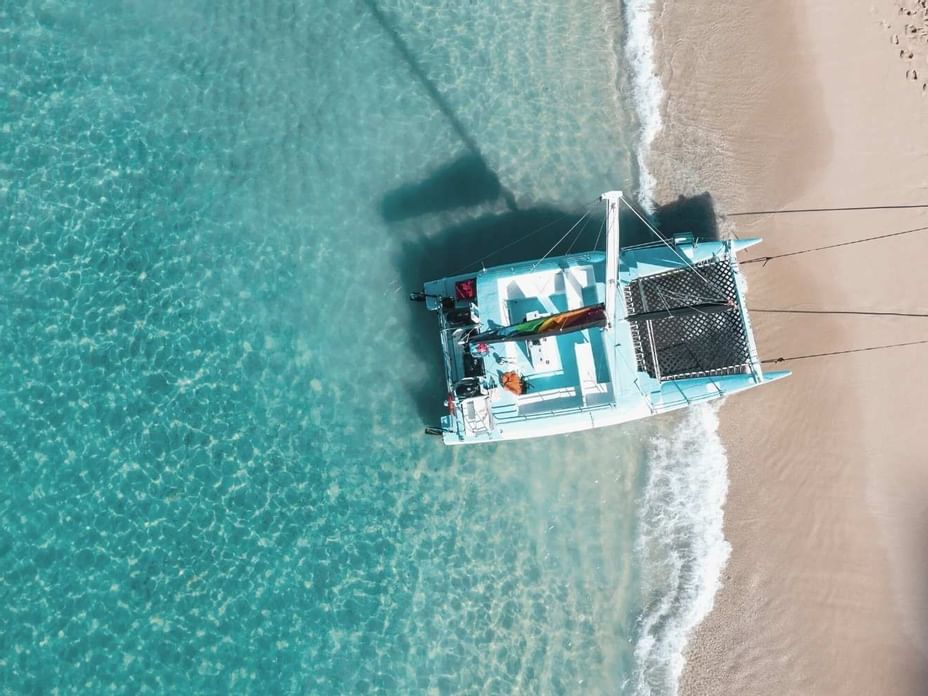 If you're in the mood for a family-friendly adventure during your Oahu getaway then take to the water on a catamaran tour. From admiring dreamy vistas to spotting dolphins and even jumping into enticing waters for some snorkeling, it's a fascinating way to discover the island. Before you set sail, however, take note of these safety tips and guarantee the most memorable trip ever.
1. Find a Reliable Catamaran Tour Operator
You'll want your Hawaii catamaran ride to be a spectacular one, so do a bit of research before booking a tour.
Look for things like the safety standards and reputation of an operator, how many years of experience they have, and if they are kid-friendly.
The staff at Waikiki Resort Hotel will be happy to point you in the right direction should you need some advice.
2. Listen to Your Catamaran Tour Guide
You might be an accomplished sailor or waterman, but on a catamaran tour in Hawaii, your appointed guide is the expert.
They will understand the geography, makani (wind), and wai (water) of the island better than anyone, so pay attention during the pre-tour brief.
Be sure to report back to the guide should you have any concerns or questions before, during, and after the trip.
3. Wear a Life Jacket
Catamaran tours are safe and suitable for most ages, but you can never be too safe, right?
A life jacket will help keep you afloat and ensure you are easier to locate should you accidentally go overboard.
Life jackets are essential for everyone, the strongest swimmers included as unexpected currents and riptides can easily put you in danger.
4. Slap on the Reef-Safe Sunscreen
The sun shines bright on Oahu so make sure to generously apply sunscreen, especially when exposed out in the Pacific Ocean.
Opt for chemical-free and reef-safe sunscreens that are designed to both protect your skin and be less harmful to the precious coral reefs of our oceans. In fact, these aren't just optional but essential according to the latest Hawaiian laws.
Wearing hats, long-sleeved shirts, and sunglasses are other ways to protect yourself from the sun's UV rays.
5. Stay Hydrated
With so much awesomeness on a catamaran tour–sunsets, swimming, and wildlife included–it can be easy to forget to do the basics.
Staying hydrated is fundamental to preventing exhaustion and sunstroke when having fun in the sun.
Bring a bottle–ideally one per person if you're a group–and take regular sips throughout your excursion. Better still, look for a tour that provides drinking water.
6. Bonus Tip
Friday night is a celebratory time in Waikiki when a spectacular fireworks extravaganza takes place on Waikiki Beach.
Back after a two-year hiatus, the free show brings in crowds from young to old for plenty of oohs and aahs.
Book your Hawaii catamaran tour on a Friday to get the best seat in the house for this bucket list island event.
With catamaran tours departing from the pristine golden sands of Waikiki Beach, the Waikiki Resort Hotel is a perfect base for embarking on a sailing escapade. Book your stay with us and gear up for a dose of vitamin sea.