Summer in Hawaii: What It's Like and What to Do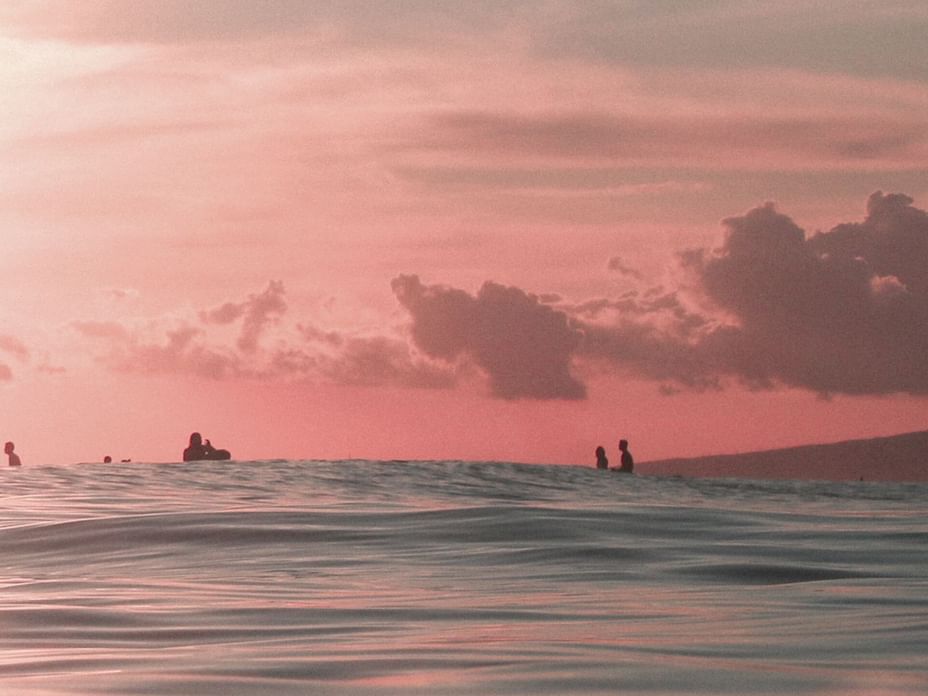 Summer in Hawaii is one of the best times to visit Oahu, although there really is no "best" time to take a trip to Waikiki—it's beautiful all year long. Yet kau (Hawaiian for "summer"), which runs from May through October, offers unique events and seasonal activities you won't want to miss. If you're planning a summer vacation in Hawaii, these summer weather tips and itinerary ideas will ensure an unforgettable trip.
Summer Weather in the Aloha State: What to Expect in Oahu in the Summer
Unlike on the U.S. mainland, Oahu's weather is temperate and comfortable all year long. However, there are a few summer-specific weather changes that may affect your plans and how you pack ahead of your trip.
Hawaii has only two seasons (winter and summer), and while things don't change dramatically between the two, you'll experience:
Summer temperatures in Hawaii: Things start to heat up in March, with May and June hovering in the mid- to high-80s and July and August having seasonal highs edging close to 90 degrees.
Sunshine forecasts: You won't see the extreme change in daylight hours like you would on the mainland, but the days do get longer in the summer starting in May (July ranks as the sunniest month in Oahu, with an average of 306 hours of sunlight).
Rain forecasts: Oahu's warm tropical rains begin to ease off in May, with June being the driest month on the island (July and August are not too far behind it in terms of millimeters of rain per day)

Planning Ahead: Hotels, Traffic, and More
The islands are a vacation hotspot all year, but if you're spending the summer in Hawaii, you can expect:
More traffic: With school out, many families flock to the Hawaiian islands and the state sees some of its highest visitor numbers from mid-June through early August.
Higher costs: With higher visitor numbers, expect higher prices of accommodations (thankfully, the centrally located Waikiki Resort Hotel has options for every price point) and rental cars.
Reservations necessary: During the slower season, you can often walk into the nearest bar or restaurant sans reservations, or schedule a tour or activity on the fly. Not so during the summer—if there's a specific cafe or tour that's on your bucket list, consider planning ahead and book it before you arrive on Oahu.
Must-See Events for Your Summer in Oahu
From farmers' markets to cultural events, summer is a great time to explore Oahu's food, history, and more:
Bon season: Hawaii is a land of immigrants, and many people of Asian descent have called the islands home for a century. Bon dances are festivals held at Buddhist missions and filled with delectable foods, breathtaking lanterns and ceremonies, and Asian dance. Some of the best bon dances in Oahu run from June through August.
Historical Hawaiian events: If you want to get a glimpse of Oahu's past before the overthrowing of the Hawaiian Kingdom, summer is perfect for you. Top events for your summer in Oahu include Lei Day on May 1st, the King Kamehameha celebrations in June (don't miss the miles-long floral parade), and the world's largest ukulele festival in July.
Farmers' markets: Stock up on souvenirs, local handmade crafts, and endless rows of stands hawking fresh tropical fruit and delicious local cuisine. One of the best Oahu farmers' markets—the KCC farmers' market—is just minutes from the Waikiki Resort Hotel.
The Best Summer Activities in Oahu, Hawaii
You'll never run out of things to do when spending the summer in Hawaii:
Explore the north shore: Winter swells make the beaches on Oahu's famous north shore inaccessible to all but the world's best surfers, but summer is far more tranquil. Explore historic towns, shop at local boutiques, and take a stroll through endless beaches.
Feast at a luau: Balmy summer nights are perfect for taking in a hula show and a smorgasbord of Hawaiian culinary delights like poi and kalua pig at Oahu's best luaus.
Go for a hike: In the summer, you won't have to worry about getting caught in a downpour or navigating a muddy trail. Hike to see the sunrise, explore a dormant volcano, or hike to a swimmable waterfall.
The Waikiki Resort Hotel is the perfect place to spend a summer in Hawaii, putting you right in the middle of Waikiki's fabled shops, restaurants, and nightlife. We're just steps from some of the best summer events and a short drive from Oahu's best summer hikes and activities. Book your stay at the Waikiki Resort Hotel online or call us at 1-800-367-5116 to see why our location, friendly staff, convenience, and amenities give us top ratings among our guests all summer long.