Top Hawaii Travel Safety Tips for the Perfect Stay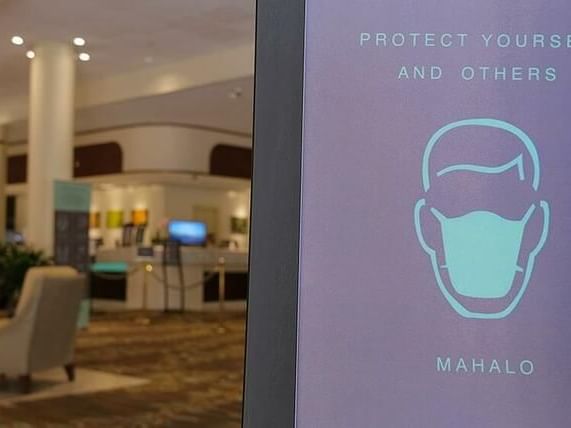 The Hawaiian islands are a paradise, but there are certain travel safety precautions you should keep in mind as you're enjoying activities, whether you're on land or in the water.
Note: Keep in mind that safety in Hawaii at the moment also means following current state regulations around travel to the islands. Pandemic-related travel regulations can change quite suddenly. So it's important to check on the most up-to-date information from the Hawaii Tourism Authority ahead of any travel.
Currently, Hawaii is waiving the 10-day quarantine requirement if you provide proof of a negative COVID-19 test. Note that you need to take a test within 72 hours of departure and from one of the state's Trusted Testing Partners.
Testing results should be in hand upon arrival, with relevant health questionnaires completed 24 hours prior to departure on a Safe Travels account. Depending on the airline, there may be additional screening before and after your flight.
Once you arrive, mask requirements are in effect on the Hawaiian islands, and seeking out socially distanced activities is a good way to stay safe during your visit.
Ocean Safety Tips
Your Hawaii vacation will likely include time at the beach and in the water. If you're not a strong swimmer, stick to bays where the waters are calmer. No matter your abilities, only swim where lifeguards are present, and use the buddy system when entering the ocean. If you're enjoying the ocean's shores from the land, it's still important to keep your eyes on the waves, as sneaker waves can appear without warning.
No matter what activity you're interested in, make sure to wear sunscreen. Even on a seemingly overcast day, the sun can still do some damage, ruining an otherwise wonderful beach day.
Wildlife Safety Tips
There isn't much wildlife on the Hawaiian islands that can harm you, but there are a few things to keep in mind if you come across any of the fauna. Never approach wildlife, especially when entering protected spaces. On Oahu, for example, you may encounter nesting albatross or monk seals on hikes. Observe from afar, and watch your step.
In the water, watch for stinging jellyfish and coral reefs, which can cause quite the sting if you bump into them. If you're traveling in the summer months, bring protection against mosquitoes. Mosquito-borne illness is rare but not unheard of in Hawaii.
Travel Safety on Land
Hawaii is spoiled with abundant hiking trails, but it's important to keep an eye out for posted signage when you're heading out on a trek during your Hawaii travel. Stay on marked trails, even if you're tempted to take that perfect photo.
If a trail is closed when you arrive, the closure is likely related to unsafe conditions. In the case of inclement weather, exercise extra caution on foot and when you're driving. And never disregard weather-related warnings or watches issued by local and state authorities.
Personal Safety Tips
Hawaii is safer than the mainland United States when it comes to violent crime, but property crime is higher on the islands than the national average. 
Travel safety tips to keep theft at bay include keeping things in your vehicle out of sight and keeping your trunk clear of valuables, as rental cars tend to be easy targets for theft. While enjoying the beach, don't leave any valuables out in the open, and keep an eye on your things when you're in the water.
Better yet, if you're traveling as a couple or in a group, have someone stay behind with your belongings on the shore. Don't carry around much cash, and make use of safes inside your hotel room for valuables and important documents.
Safety on Oahu
Tourist areas on Oahu are generally safe, as long as you're exercising precautions. As far as pandemic protocols, resorts like the Waikiki Resort Hotel in the heart of Waikiki are committed to the health and safety of visitors, with 24-hour front desk support and thorough health and safety protocols.