HOLO Card: Oahu's New Public Transit Payment System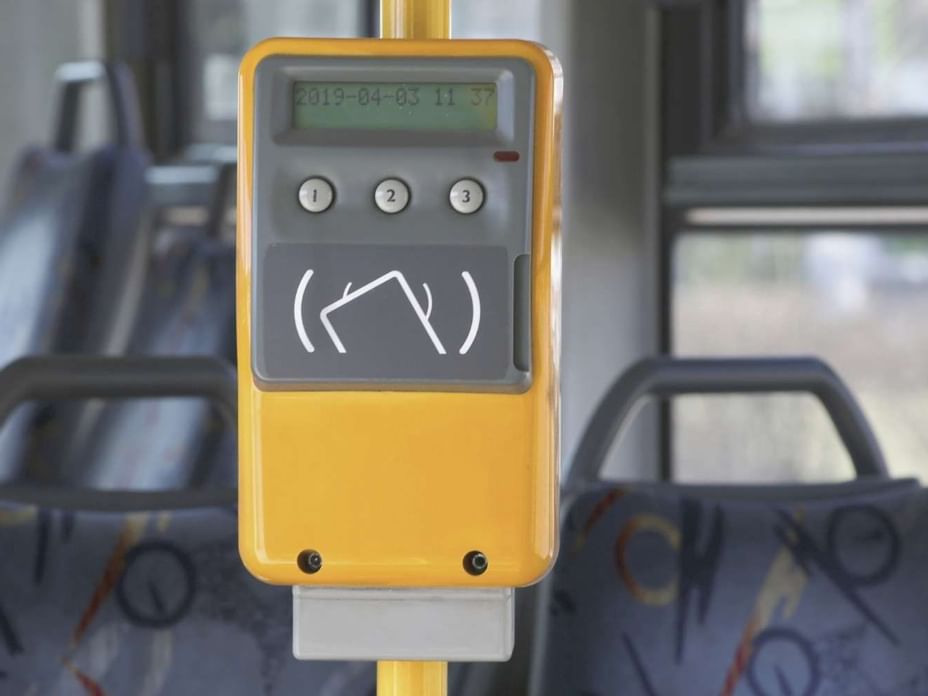 Holo or holoholo in Hawaiian means to go for a ride, a walk, or a sail. And when you're staying somewhere central and convenient on Oahu like the Waikiki Resort Hotel, you can holoholo in style without a rental car thanks to Oahu's new HOLO Card. With the HOLO Card, you can see all that Hawaii's third-largest island has to offer without having to worry about booking a rental car, finding parking, or paying for gas. Here's what every kamaʻāina (local resident) and visitor needs to know about the new Oahu public transport card.
HOLO Card 101: What Is It?
Since 2018, the city and county of Honolulu have been testing the HOLO Card. It's a new smart card that lets you seamlessly travel by all means of public transport, giving you easy tap-and-go access to Waikiki and beyond. Today, the HOLO Card is available across all public transport systems in "the Gathering Place" (the local nickname for the island of Oahu).
How Does the HOLO Card Work?
The HOLO Card works on all current and future mass transit in Oahu:
Available today: TheBus, which has over 100 routes from Waikiki all the way to Oahu's famed North Shore
Coming soon: TheHandi-Van, which serves locals and tourists who have mobility needs
In the near future: The Honolulu Rail, which began construction in 2011 and will slowly go live over the coming decade
To use your HOLO Card, simply:
Board TheBus, TheHandi-Van, or the train.
Locate the smart card reader at the entrance.
Tap your card and holoholo to world-class shopping, beaches, dining, and Hawaiian activities!
Getting a HOLO Card For Visitors
Oahu has been experiencing a rental car shortage for months now. But don't let that stop you from exploring Kailua, heading to a Waikiki luau, or going shopping out in Pearl Ridge. The HOLO Card gives tourists flexible, convenient ways to holo anywhere in Oahu.
If you're staying in Waikiki, you can find a HOLO Card available for purchase at dozens of stores including:
Most ABC Stores, including store #66 (2586 Kalakaua Ave) and store #70 (160 Liliuokalani Ave)—all just steps from Waikiki Resort Hotel
Most grocery stores, including Foodland and Times Supermarket
City offices, including Honolulu City Hall and city hall satellite offices (e.g., Hawaii Kai, Wahiawa, etc.)
Click here to find the nearest place to buy your first HOLO Card.
To load your HOLO Card to use it for the first time, here's what you need to know:
It costs $2 to buy a new HOLO Card or replace a lost card.
It currently costs $2.75 to ride on Oahu public transit.
You'll ride for free for the rest of the day after tapping your card twice.
You'll ride for free for the entire month after riding $70's worth of trips on public transit (great for long-term visitors to the island).
You can reload your card in stores or online.
The Waikiki Resort Hotel is your perfect gateway to all of the sights and sounds on Oahu's 100+ public transit routes. From our central location, you can hop onto TheBus with your brand-new HOLO Card and find yourself on a breathtaking adventure in just minutes. And when you're done traversing the island, your room at the Waikiki Resort Hotel is just steps from the stunning sands of Waikiki Beach. Book your stay at the Waikiki Resort Hotel online or call us at 1-800-367-5116 to see why our hotel is a top choice for tourists around the world!