Guide to Hawaii Voluntourism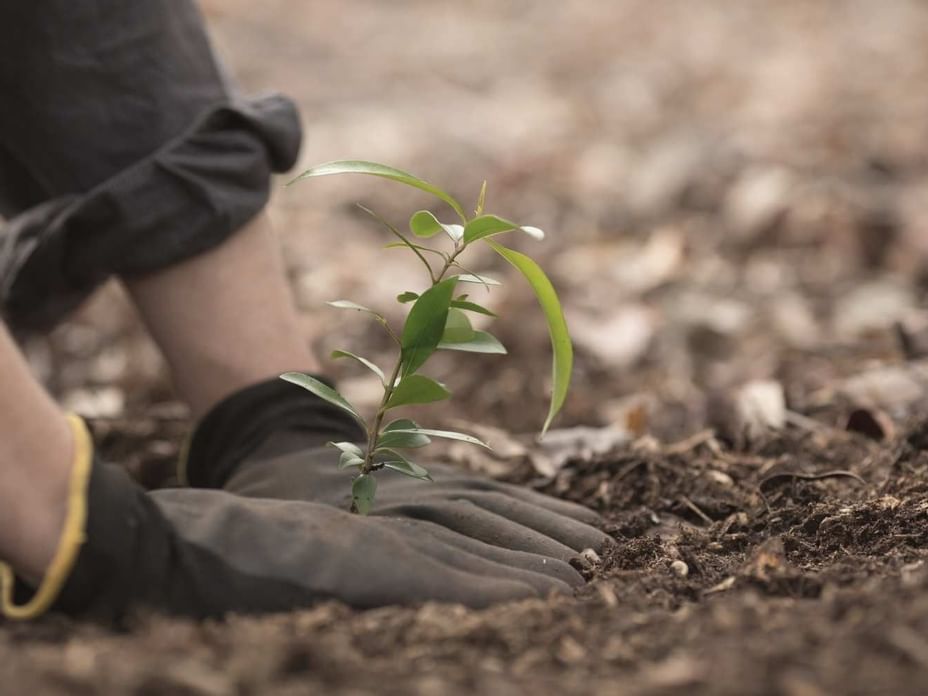 Not only have the number of tourists visiting Hawaii gone up by more than 150% in the past year, but the number of days that the average visitor stays in the Aloha State has also jumped by nearly 130%. Critics argue that this is putting a massive, unsustainable burden on both Hawaii's fragile, natural environments and its native people, yet tourism remains a major economic driver for the island chain. Embracing the aloha spirit itself when you're a visitor—and seeking ways to give back through Hawaii voluntourism opportunities—can help strike a healthier balance between being a visitor who simply takes from the aina (the land), and one who helps keep Hawaii the beautiful, sacred place that the world has come to love.
What is Hawaii Voluntourism and Why Does It Matter?
While tourism has an outsized impact on Hawaii's restaurants, hotels, and overall economy, it's not without significant negative effects of Hawaii tourism. This includes damage to sensitive ecosystems and dramatic rises in pollution.
The concept of voluntourism first emerged in the late '90s, and today the premise is simple: What can you do when you're traveling to limit the impact your trip has on local environments, ecosystems, and people? It can look like this:
Donating money to offset the carbon costs of flying to Hawaii
Volunteering to take part in beach cleanups and other environmentally focused programs
Making an effort to support local businesses and local Native Hawaiian culture (in part by moving beyond the tourist cliches of luaus and sightseeing, and instead learning about Hawaii's history as an overthrown kingdom)
Hawaii Volunteer Programs 2022
Whatever your goals on your next trip to Oahu, the following Hawaii voluntourism opportunities offer a way for everyone to give back.
1. Offset the Carbon Footprint of Your Next Hawaii Flight
A lot of fuel is burned to transport you to your next tropical getaway. Buying carbon offsets can help:
Most major airlines with nonstop flights to Hawaii are launching or have already launched their own in-house opportunities to buy carbon credits when you're booking a ticket, including Hawaiian Airlines and Alaska Airlines.
You can also buy carbon offset credits yourself through third-party partners like CarbonFund based on your specific travel plans.
2. Take Part in a Beach Cleanup
A beach cleanup is a beautiful way to see Oahu's beaches up close and personal, enjoy the Hawaiian sun, and do your part to mitigate the effects of pollution. You can find a nearby cleanup event through organizations like:
3. Be a Part of Hawaii History
Whether it's the illegal occupation of the Hawaiian Kingdom to the infamous bombing of Pearl Harbor during World War II, Hawaii is rich in history. As a tourist, you can take part in this history while also embodying the aloha spirit and giving back:
Whatever your goals are for your next Oahu vacation—whether that's relaxing in the sun, engaging in Hawaiian cultural events, or jumping head-first into the exhilarating ocean and mountain adventures—Hawaii needs your help to keep it the pristine, beautiful place you've grown to love.
If you're interested in learning more about voluntourism, check out Malama Hawaii. You'll be rewarded not only with the satisfaction of knowing you aren't simply taking from these sensitive, fragile islands, but many local hotels will also reward you with a free night's stay or other perks when you take part in Hawaii voluntourism.