Wonderful, Walkable Waikiki: 5 Must-See Attractions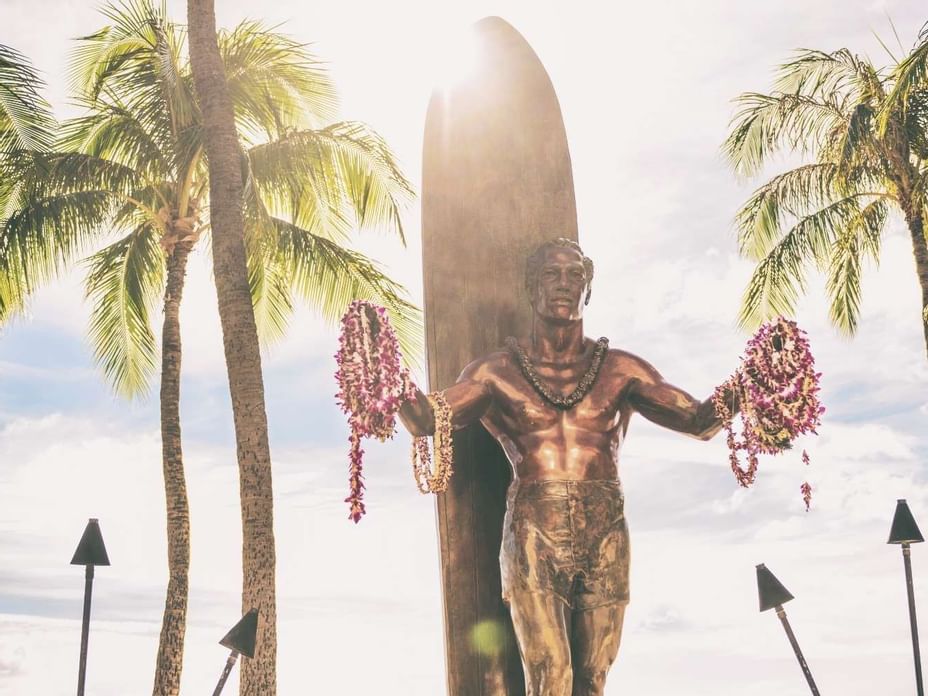 Waikiki has an extremely high Walk Score of 90 out of 100, making it one of the most walkable cities in all of the Aloha State (and one of the top 5 most walkable neighborhoods in Oahu itself). The next time you want to hele wāwae (take a walk), let the Waikiki beach walk's balmy evenings, breezy shoreline, and tropical lights beckon you to many of the memorable experiences in and around the world-famous Waikiki Resort Hotel.
Walkable Waikiki: 5 Destinations You Won't Want to Miss
1. Dive Into the Waikiki Aquarium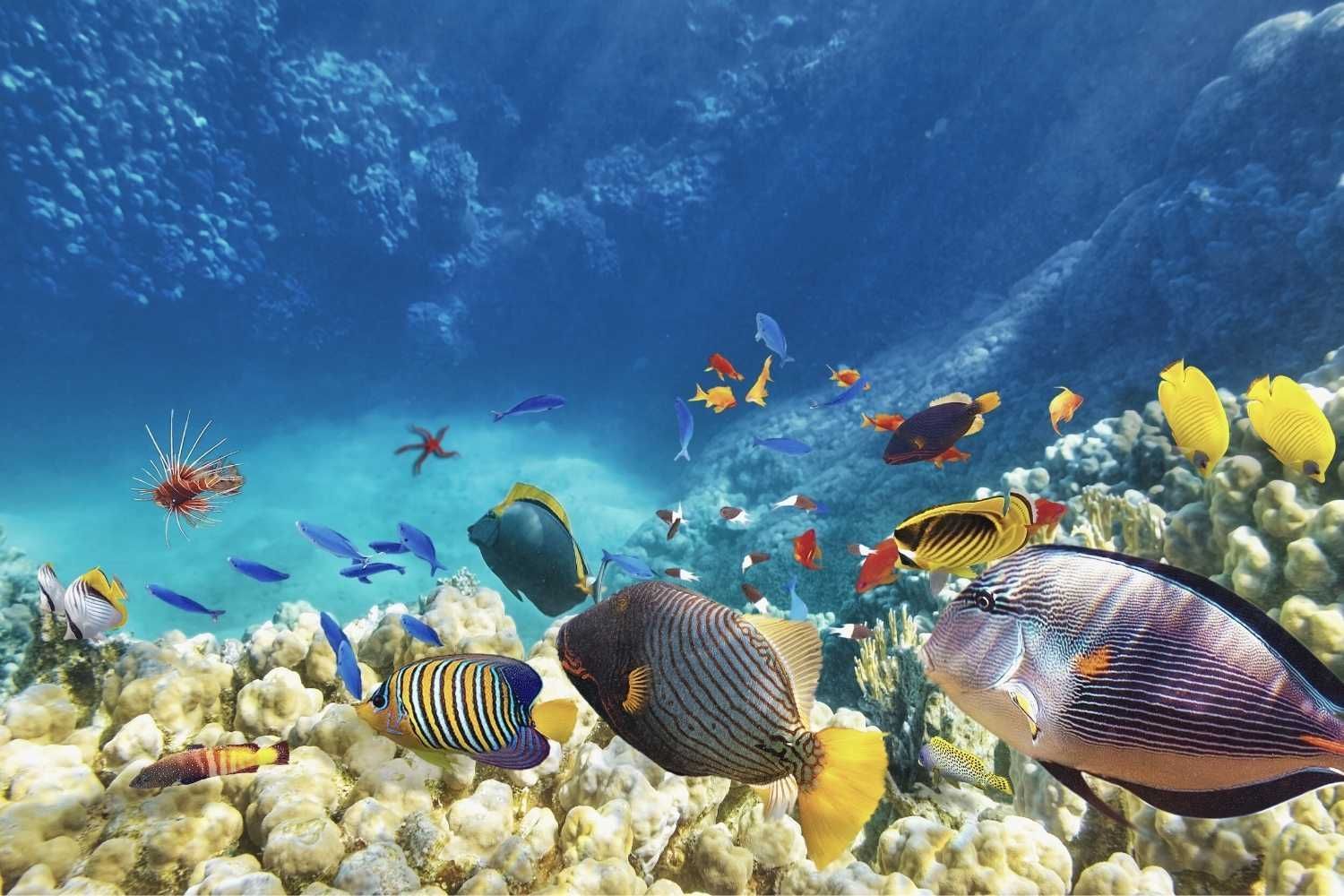 You've enjoyed a sunset catamaran on Waikiki Beach, but what lurks below the surface?
Distance: A 14-minute walk from the Waikiki Resort Hotel
Directions: Head north on Kalakaua Ave, turn right onto Liliʻuokalani Ave, then left onto Koa Ave)
What to Know: Built in the 1900s (making this one of the oldest aquariums in the U.S.), you get to explore live coral reefs, amazingly vibrant tropical fish, and some of the world's only captive-bred nautilus.
2. The International Marketplace
Feel the need for shopping and culture — yet in one torch-lit, tree-lined spot filled with some of the best restaurants on the Waikiki beach walk?
Distance: A 6-minute walk
Directions: Head southeast on Kalakaua Ave, go left on Ka'iulani Ave, then do a quick right on Koa Ave)
What to Know: What used to be a dark, noisy flea market has been renovated into an upscale shopping experience. They preserved the heritage trees but turned the bustling market into a high-end series of culture, entertainment, luxury shopping, and local food guaranteed to stimulate the senses.
3. The Duke Kahanamoku Statue
See the historical legend that started it all!
Distance: A short 3-minute walk away
Directions: Go right out of the hotel's entrance, take a left at Uluniu Ave, and you'll see Duke's towering memorial.
What to Know: You can't miss this iconic statute, often decked out in traditional Hawaiian flower leis. Duke was the Native Hawaiian promoter of surfing and won five Olympic medals for the sport. If you want to celebrate the birthplace of surfing, you can't go wrong.
4. Duke's Marketplace
Get a taste of old Waikiki, before high-end tourism changed it all.
Distance: A 9-minute walk
Directions: Leave the hotel, head right on Koa Ave, go left on Ka'iulani Ave, and take a right on Dukes Lane.
What to Know: Few places evoke the charm of old Waikiki, before YSL and Louis Vuitton set up proverbial shop. Brown crowded, dark stalls filled with local woodwork, authentic Hawaiin clothing, and handmade crafts and jewelry.
5. Kaimana Beach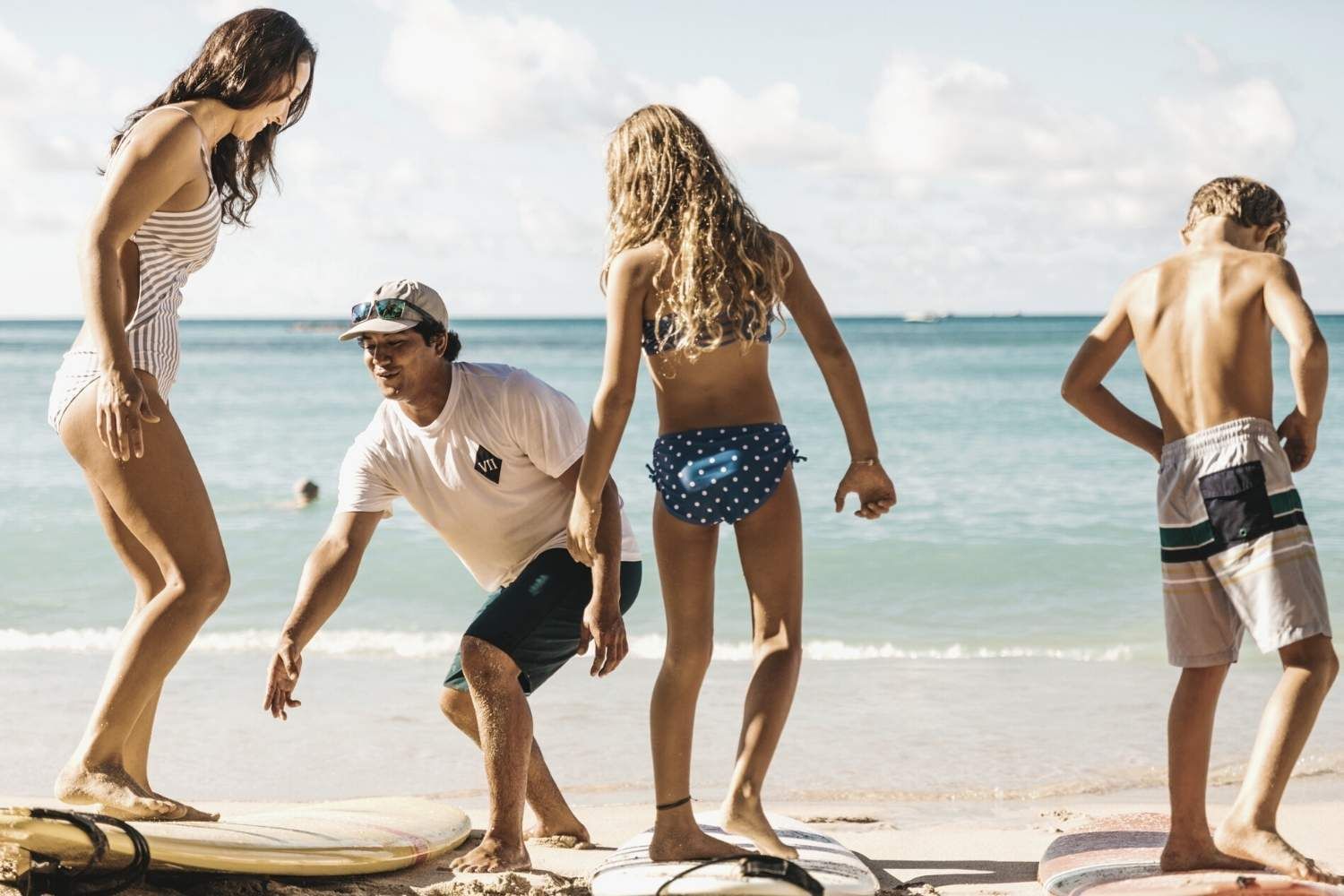 Escape the crowds of Waikiki for a Hawaiian beach experience.
Distance: An 18-minute jaunt down the coast
Directions: Leave the hotel and go right on Lili'uokalani Ave, then right on Kalakaua, and stay on Kalakaua for 1/2 mile.
What to Know: With more and more people traveling to Oahu, sometimes you want to see what the Waikiki area was like before crowds. Head to Kaimana, a popular spot for kamaaina (locals). If you're lucky, you'll catch a glimpse of the many Hawaiian monk seals who like to bask on this warm, sandy beach.
No matter where your walking journey takes you, the Waikiki Resort Hotel is ready to welcome you home in the truest spirit of aloha and with the full protection of our stringent COVID-19 Clean Promise. And if you love walking, you'll love how our resort is just steps from Waikiki Beach and the bustling scenes of Kalakaua Avenue. Book today online or call us at 1-800-367-5116 to discover a world-class destination that's just steps (literally) from iconic, historic sights and sounds.