How Much Does It Cost to Visit Hawaii?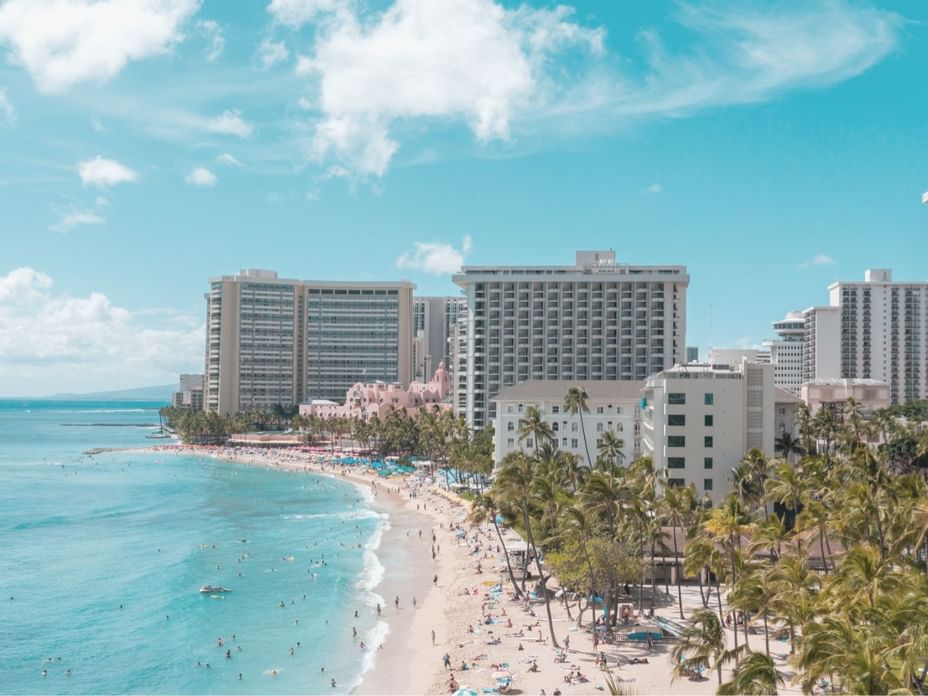 While the most current tourism statistics show that visitor numbers are at the highest they've ever been in more than two years, a whopping 53.1% of recent tourists say they found the cost to visit Hawaii was too expensive. Yet paradise doesn't have to be at a premium. By planning your Hawaii travel costs wisely, you can visit the Aloha State and experience authentic Hawaiian culture on a budget without sacrificing your entire wallet to the volcano goddess Pelé.
When is the Cheapest Time to Visit Hawaii?
Spring is the ideal time to spring for a budget Hawaiian vacation.
February and March—and to some extent April and May—tend to have some of the lowest flight and hotel costs of the year because they're after the holiday rush but before the summer peak. And while it's the rainy season, the weather really isn't that bad.
The most expensive time to visit Hawaii is:
December
January
June
July
August
How Much Does It Cost to Fly to the Islands?
The ongoing effects of the pandemic, paired with a surge in renewed air travel, make all historical trends moot. Right now, you're looking at average off-season averages of:
Flights from the East Coast or the Midwest: $350-$900 economy class
Flights from the West Coast: $160 to $500
Prices can jump by nearly double these rates during peak season.
How to save on your airfare costs to visit Hawaii:
Book 2-3 months in advance.
Fly during weekdays and avoid weekends.
Consider alternate airports, then add a cheap interisland flight to get to where you want to go (e.g., if you want to visit Waikiki, consider a flight to Lihue International Airport and a 35-minute jump over to Honolulu International Airport).
How Much Do Hawaii Hotels Cost?
The average hotel in Honolulu costs:
$146 (single occupancy)
$292 (double occupancy)
However, you can find very low-budget options, such as hostels, as well as high-end luxury accommodations.
How to save on your hotel costs to visit Hawaii:
Consider package deals: For example, the centrally located Waikiki Resort Hotel offers numerous packages that include free breakfasts, cashback offers, and even room discounts ranging from 25% to 40% off.
Factor in the costs of location: Staying somewhere central and walkable, such as Waikiki, can save you big on rental cars or taxis, whereas a cheaper location further from attractions and amenities may require added costs to truly enjoy Oahu.
Take part in Malama Hawaii: Give back through voluntourism and receive discounts on accommodations.
How Much Does It Cost to Get Around?
Some reports estimate that tourists are spending 40% more on their Hawaii vacations, in part due to activity fees and the rising costs of rental cars.
How Much Are Rental Cars in Hawaii?
The average rate for Oahu rental cars—picked up and returned to Honolulu International Airport—varies by the type of vehicle:
SUVs: $64 - $70/day
Convertibles: $65/day
Compacts: $55 - $60/day
Economy: $40/day
Rental cars on other islands are comparable, although smaller islands like Kauai—where there's a current rental car shortage—have momentarily higher fees.
How to save money on Hawaii rental cars:
Book in advance, then monitor the prices: Most rental car companies allow you to cancel your reservation for free, so you can rebook when you see a better deal.
Consider alternative locations outside of main airports.
Take care of the car as if it's your own to avoid cleaning fees and damage fees.
How Much Are Activities?
Hawaii travel costs for dining and activities will vary widely, but you can expect the following:
Eating out: $20 to $60/day
Regular attractions (e.g., museums, national parks, surfboard rentals, etc.): $20 - $35/activity
Premium attractions (e.g., surfing lessons, attending a luau, etc.): $100 - $200/activity
When you stay at the conveniently located Waikiki Resort Hotel, you save big on accommodations while being just steps from some of Oahu's biggest attractions. And with Biki bike-sharing right down the street, you can zip around in style while cutting back on your Hawaii travel costs. Book your stay at the Waikiki Resort Hotel online or call us at 1-800-367-5116 to see why our location, friendly staff, convenience, and amenities give us top ratings among our guests.