North Shore Beaches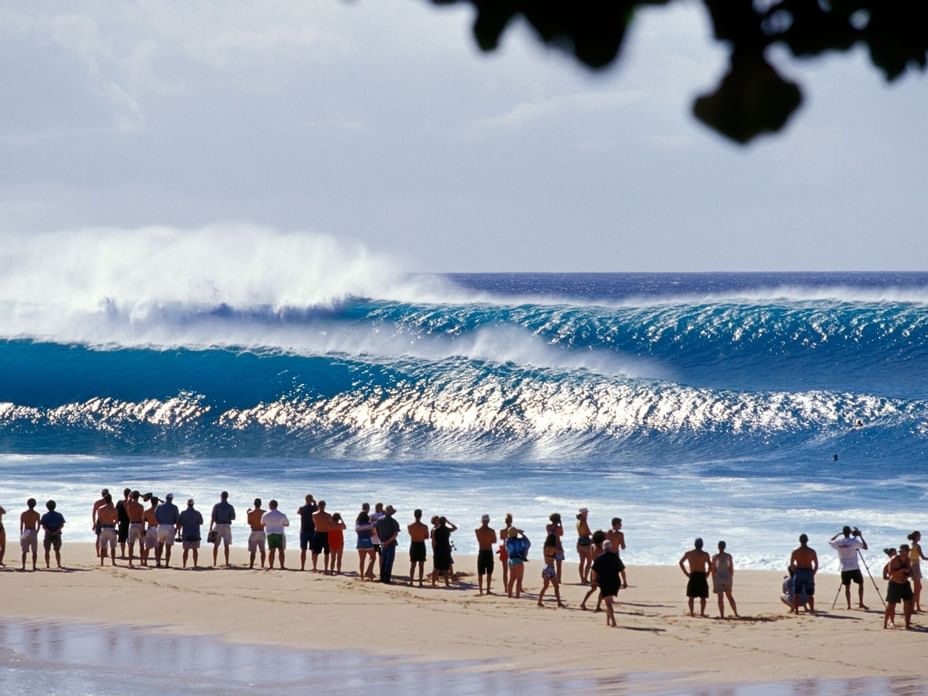 Sunset Beach spans from Ehukai Beach (Banzai Pipeline) to Sunset Point, encompassing a dozen different reef breaks. This two-mile stretch of sand is considered one of the longest rideable surf spots in the world, and it's also a venue for the Vans Triple Crown of Surfing (November-December).

Waimea Bay Beach Park is notorious for producing monstrous winter waves, so it's one of the first places surfers began to ride big waves in the '50s. In the summer, the swells subside for great swimming and snorkeling. With full facilities, this is a popular beach for locals and visitors alike.

Ehukai Beach (Banzai Pipeline) is known for powerful waves that break over a sharp reef no more than a few feet from the surface. These massive tubes make this one of the most dangerous surf spots in the world and one of the venues for the Triple Crown of Surfing.
Haleiwa Alii Beach State Park is popular with surfers with waves that can reach over 25 feet in the winter months.
Haleiwa Beach Park has some of the calmer waters of the North Shore beaches.
Chun's Reef a great beach for all ages and features a freshwater pond which is perfect for keiki (children).
Ke Waena Beach is not as well-known as other North Shore beaches, but is largely popular with surfers and known for big waves during the winter that only professionals should attempt. Summer brings calmer waters for swimming.
Kawela Bay/Turtle Bay is located on Oahu's northeastern tip, past Haleiwa and near Kahuku. It's protected from large waves and surf, making it a great place to snorkel. You might even catch a glimpse of a honu (Hawaiian green sea turtle).