Where to Find the Best Hawaiian Shirts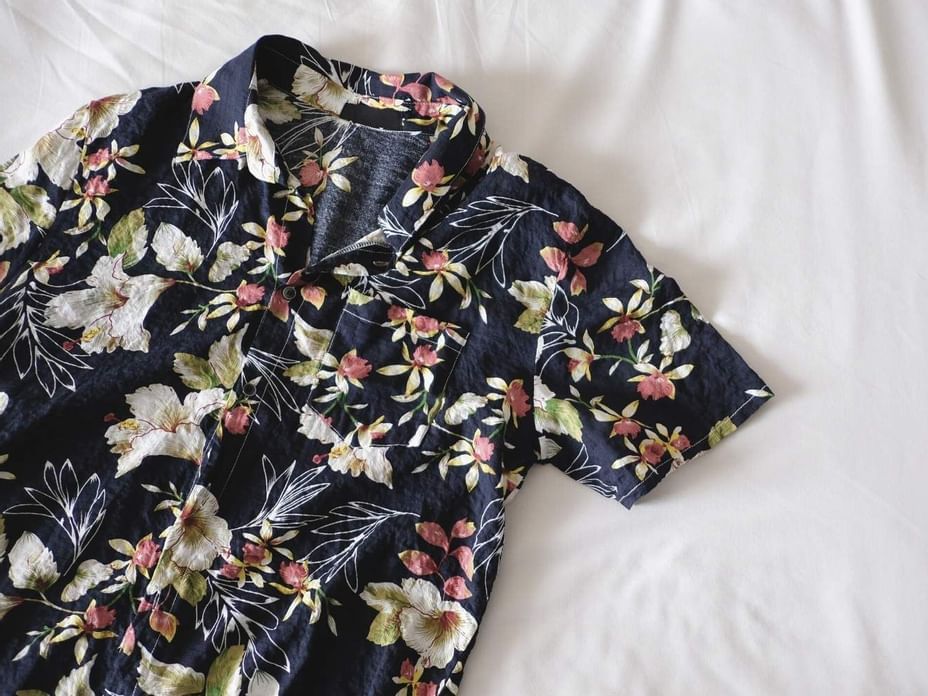 There's nothing that says 'Hawaii' like an aloha shirt. These vibrant, breezy, button-down tops are usually sold in bright colors and organic patterns – perfect for vacation and beyond. If you're planning on visiting Hawaii (or just love that easy island style), check out these 7 retailers, many within walking distance of the Waikiki Resort Hotel.
Kahala
Tori Richard
Reyn Spooner
Manuheali'i
Bailey's Antiques & Aloha Shirts
Hilo Hattie
Sig Zane

Known for slim-fit and subtle patterned Hawaiian shirts

Options start at $80

Just a short trip from Waikiki Beach and SALT at the Kaka'ako marketplace
Kahala is a one-of-a-kind shirt shop with styles for the whole family. The brand has been making shirts in Honolulu since 1936, and are a sleeker Hawaiian shirt option – you'll find subtler patterns and slim-fit styles.
Known for Japanese-influenced aloha shirts

Options start at $98

Four stores on Oahu, with some of their products being sold in Oahu department stores like Macy's and Nordstrom

From the Waikiki Resort Hotel, you can stroll to their Outrigger Waikiki on the Beach location in just 5-10 minutes
Tori Richard began as a women's brand but now makes styles for both men and women. You'll notice that their prints have a Japanese influence and have high-end details like embroidery and jacquard. And beyond Hawaiian shirts, you'll find skirts and dresses at Tori Richard in of-the-moment shapes and silhouettes.
Best for matching family styles

Options range from $50-$120

Reyn Spooner has three stores on Oahu, including one at Ala Moana Center – just 2 miles from the Waikiki Resort Hotel
Reyn Spooner is credited with pioneering the professional aloha shirt and stays on-trend these days with artist collaborations and exciting patterns. You can find outfits for the whole family here, as well as Hawaiian-inspired accessories.
Best for aloha shirts with a modern twist

Their Honolulu boutique is around 2 miles from the Waikiki Resort Hotel

Shirts cost under $100
If you're looking for a more modern take on the classic aloha shirt, turn to Manuheali'i – a family-owned brand known for geometric, tribal-inspired patterns in vibrant colors, and they carry styles for men, women, and children. You'll also find dresses, jumpsuits, bottoms, and accessories in unmissable colors, mostly under $100.
Known for its massive collection of aloha shirts – both new and used

A 20-minute walk from the hotel just outside the Ala Wai golf course

Get shirts for as low as $9.99
If you're looking for a unique shopping experience, turn to Bailey's. This Hawaiian shirt shop is loved by celebs and has the largest collection of aloha shirts in the world, estimating around 15,000 always in stock. You'll find an inspiring mix of new, used, and vintage shirts and accessories starting from just $10.

Their Oahu location is at Ala Moana Center, a 2-mile trip from the hotel

Aloha shirts here average around $40
This budget-friendly department store is a tourist favorite. Even if you're not looking for aloha shirts for the family, stop by to check out their kitschy souvenirs and island-inspired treats. (Chocolate-covered macadamia nuts, anyone?)
Known for signature graffiti-style aloha shirts
Costs approximately $120
Boutique located on the Big Island
Sig Zane is an Oahu native and artist who designs aloha shirts in his signature graffiti style. A bit pricier than other options, the brand is known for upmarket versions of the iconic Hawaiian shirt.