Tune In for the Local Vibe: The 7 Best Radio Stations for Your Rental Car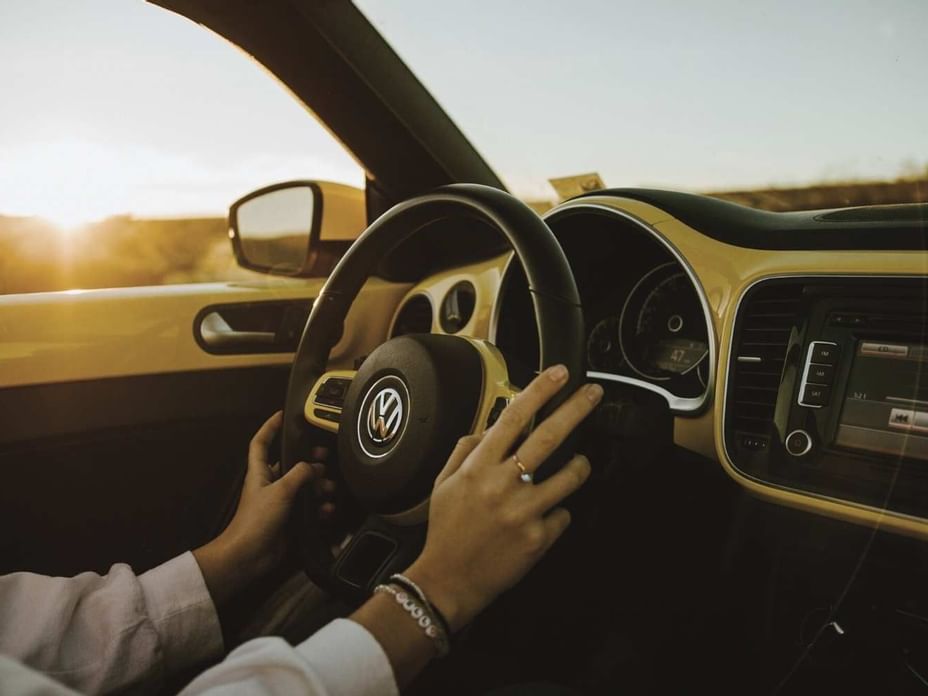 Since their pre-colonial days, the Hawaiian Islands have been filled with the beautiful rhythms of the mele oli and mele hula (Hawaiian chants), the pahu (drum), and the ipu heke (gourd percussion instruments). Today, Hawaiian folk music and Native Hawaiian dance continue to stream across the airwaves in the Aloha State.
Whether you want Hawaiian reggae, North American hip-hop, or a local talk show that will explain why the H1 to the North Shore is so backed up, this is your ultimate guide to the best radio stations for your Hawaii rental car.
Renting a Car: What Are Your Radio Options?
If you have a dream of soaring down the Oahu coastline with your windows down and your music up, you're in luck. All rental cars from every major rental car agency come equipped with classic AM/FM radio. 
Should you need a specific technology for your music collection or smartphone, you can also request a Hawaii rental vehicle that includes:
A traditional CD player
Bluetooth for wireless streaming
Satellite radio
An AUX cord plug-in port
How to Get Satellite Radio in Your Oahu Rental Car
Satellite radio in rental cars will give you the most options in Hawaii, but it can be pricey. While costs fluctuate monthly, the following are a few example car rental chains that offer SiriusXM satellite radio:
Enterprise: $5.99/day
Avis: $7.99/day
Budget: $7.99/day
You may be able to save on satellite radio by:
Bring your own SiriusXM subscription from home if you have a portable radio
Sign up for a free SiriusXM trial
Try free or paid alternatives such as Spotify or Pandora
7 Best Rental Car Radio Stations to Listen to in Waikiki
1. Island 98.5 (KDNN)
Where on the dial: 98.5 FM
Best for: It's one of Honolulu's only FM stations aimed at Native Hawaiians, and you'll tune in to local radio DJs, reggae, and contemporary Hawaiian hits.
2. 101.9 Hawaii's Alternative (KUCD)
Where on the dial: 101.9 FM
Best for: Rock out to the latest alternative music with this iHeartRadio outlet.
3. News Radio 830 (KHVH)
Where on the dial: 830 AM
Best for: Traffic updates three times an hour, plus weather reports, local news, and national news.
4. Fox Sports 990 (KIKI)
Where on the dial: 990 AM
Best for: Live sports talk and play-by-play commentary 24/7, including exclusive coverage of teams like the LA Lakers, LA Dodgers, and Tennessee Titans.
5. PoP! 99.1 (K256AS)
Where on the dial: 99.1 FM
Best for: Embrace today's K-pop tidal wave with a pop channel focusing on Asian pop music from South Korea, Japan, China, the Philippines, and beyond.
6. Hawaiian 105 Kine (KINE)
Where on the dial: 105 FM
Best for: Classic Hawaiian soft rock at its finest, featuring popular Hawaiian songs from the '90s and earlier.
7. FM 100 (KCCN)
Where on the dial: 100 FM
Best for: Hawaii's reggae, pop, and R&B scene is bursting with creativity, and you can get the latest homegrown hit music from acts like Big Mountain, UB40, Magic!, and others.
No matter which of these Hawaiian radio stations you choose, continue the listening experience with your in-room entertainment system at the Waikiki Resort Hotel. It's the perfect way to embrace Hawaiian music, or catch up with traffic, news, and sports before you continue your Waikiki adventures. Book your stay at the Waikiki Resort Hotel online or call us at 1-800-367-5116 to discover a world-class destination that's just steps (literally) from iconic, historic sights and sounds.