Top 5 Must-Try Eateries in Honolulu that Real Locals Love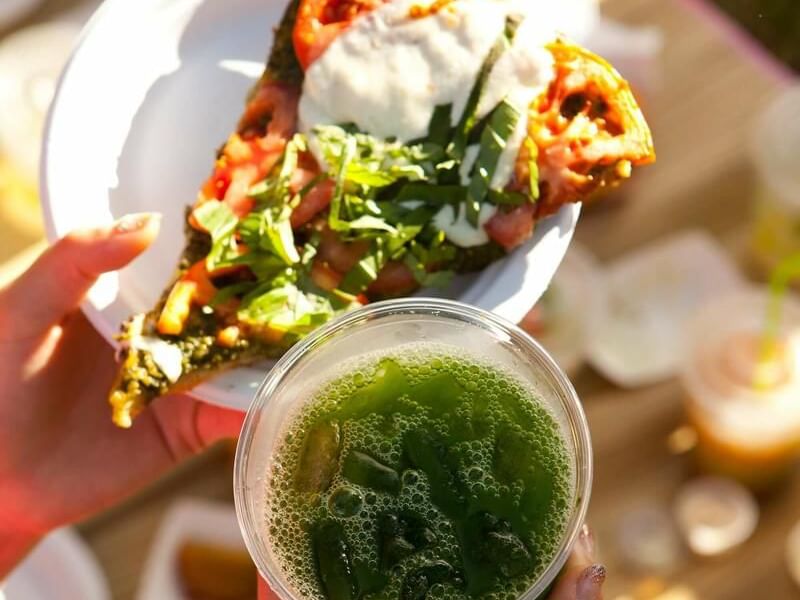 Put down that pineapple-infused pizza, and set aside your piña colada. While these ubiquitous "Hawaiian" delights may be tasty, they're far from authentic. Take a taste of paradise and experience the real Honolulu culinary scene — the diners, markets, and dives that Hawaii's locals enjoy. You'll find each ono (delicious) eatery just a few minutes from Waikiki Resort Hotel.
Every Saturday, thousands of locals converge on Hawaii's biggest farmers' market. Nearly 100 vendors offer seasonal fruits and produce, plus local treats like Hawaii-grown coffee, jams and preserves, local meats, and fresh-caught seafood. You can even find unique-to-the-island products like hummus made from 'ulu (Hawaiian breadfruit). 
All the browsing will work up an appetite, so grab a bite from dozens of pop-up restaurants and tents from local eateries. Popular options include musubis from Ma'Ona Musubi and smoked Hawaiian plate lunches from Guava Smoked.
Address: 4303 Diamond Head Rd.
Directions: From the Waikiki Resort Hotel, drive two blocks towards the beach and turn left on Kalakaua Ave. Shift left onto Monsarrat Ave, continue onto Diamond Head Road, and your destination is on your left.

This bakery has been a staple for locals since the 1950s. Sure, you can grab a meal here, but it's the bakery's sprawling dessert options that have kept it popular for 70 years. Don't miss their signature chantilly cake or creative inventions like poi mochi donuts or their decadent take on chocolate creampuffs.
Address: 1450 Ala Moana Blvd
Directions: Get onto Ala Wai Blvd. and turn left onto Niu St. Shift right and continue toward the Ala Moana Center.
Pier 38 is the hub of Hawaii's fishing industry and Nico's anchors what is today a modern, high-end fishing village. It once started as a tiny corner shop serving lunch to local workers. Today, it's a Hale 'Aina-award-winning restaurant (the Hale 'Aina Awards are the state's most prestigious dining awards), specializing in fresh-off-the-boat seafood. Try the 'ahi and eggs for breakfast, or poke-and-avocado nachos later in the day.
Address: 1129 N. Nimitz Hwy
Directions: Head up to Ala Wai Blvd., turn left, then turn left onto Lipeepee St. Turn right on Hobron and right again onto Ala Moana Blvd., and your destination will be at Pier 38 on your left.
Zippy's is technically a budget-friendly, fast-casual restaurant chain, but it's uniquely local to the state and is a must-try. Generations of locals have grown up on favorites like their crispy Korean chicken and their famous chili. The latter is so popular with Hawaii's residents, that the chain reportedly sells more than 100 tons of it a month.
Address: 601 Kapahulu Ave.
Directions: Turn right onto Kuhio Ave. and left on Kapahulu Ave.
Founder Helen Chock started out as a one-person operation running a hole-in-the-wall diner. But then the Travel Channel featured Chock's authentic Hawaiian cooking, and the restaurant quickly expanded. Despite its new fame, it's still as authentic as ever. 
Chock's children now cook for the hundreds of people who line up every day. If it's your first time, pick a meal from the set menu. Each option gives you a taste of Hawaiian foods like lau lau (meat or seafood wrapped in steamed taro leaves) and poi (a Native Hawaiian starchy staple).
Address: 1240 N. School St.
Directions: Get onto Ala Wai Blvd., follow signs to Interstate H-1 West. Exit the highway onto N. Kuakini St. Take the N School St exit. Your destination will be on your right.
The Waikiki Resort Hotel is Your Gateway to Oahu's Culinary Adventures
The Waikiki Resort Hotel is just minutes from all of these markets and local restaurants and is located directly across from Waikiki Beach for safe, convenient access to all that Oahu has to offer. Learn more at waikikiresort.com or call (808) 922-4911.