Taking Your Drone on Your Hawaii Vacation? Here's What You Need to Know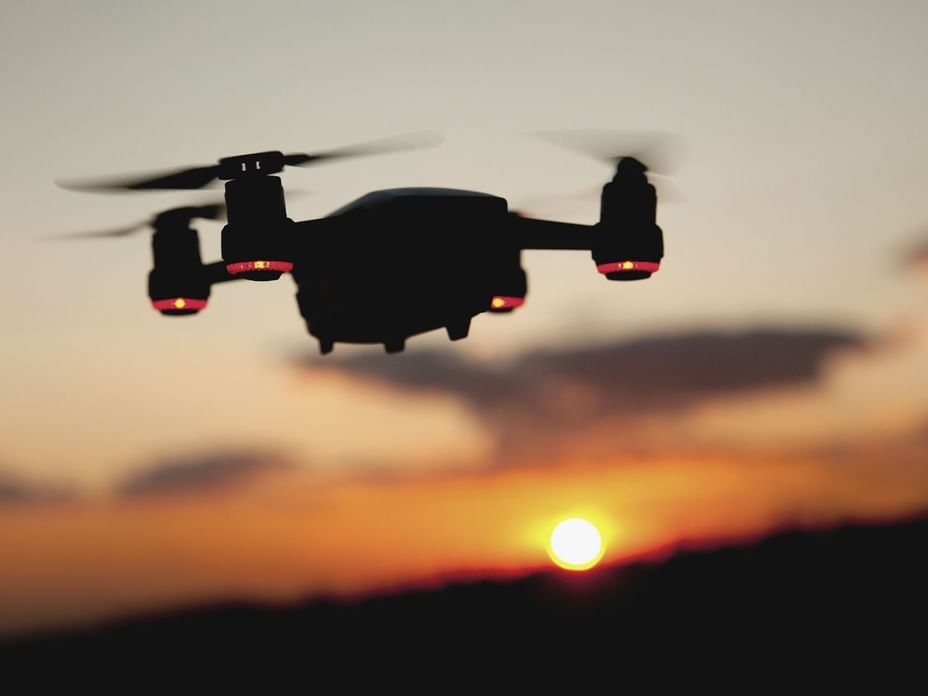 With its picture-perfect beaches, spectacular volcanic landscapes, and emerald-green valleys, Hawaii boasts some of the world's most jaw-dropping scenery. If you're the kind of traveler that likes to take aerial photos and record vacation footage from above then the islands are a veritable paradise. But you might be wondering if flying a drone in Hawaii is actually legal.
Read on for the lowdown on Hawaii drone law and make your trip to the Aloha State one to remember forever.
Can You Fly a Drone in Hawaii?
Taking your drone to Hawaii is a fantastic idea because you'll be able to record some unique videos and images of this beautiful destination. The thought of showing your friends birds-eye shots of you on the beach or swimming in the pool of a waterfall is too good to turn down.
And the great news for drone owners and flyers is that, yes, you can bring your equipment to the islands. Just bear in mind that when flying you must adhere to certain federal and state laws.
What are the Drone Laws in Hawaii?
1. Federal Laws in the US
If you're flying for fun then you're classified under the drone rule 44809. For this, you have to complete The Recreational UAS Safety Test (Trust).
If your drone weighs 250 grams or greater, it has to be registered with the FAA. Registration costs $5 and is valid for three years.
Make sure to fly below 400 feet at all times, and never fly within five miles of an airport.
You must always fly your drone within your visual line of sight.
Don't fly carelessly or recklessly, or over groups of people that could be hurt if your drone crashes.
Your drone must weigh 55 pounds or less.
If you intend to fly your drone for commercial purposes then you have to apply for a Remote Pilot Certificate (aka Part 107 license) from the FAA.
The certificate gives flyers extra privileges, such as flying at night in controlled airspace, flying over 400 feet when above buildings in uncontrolled airspace, and flying for compensation.
2. Local Hawaii Drone Laws
Local law prohibits the use, launching, and landing of a drone in any of Hawaii's state parks.
Flying close to volcanoes is also prohibited.
5 Cool Places to Fly Your Drone in Hawaii
1. Sandy Beach Park
Why: This fine-sand beach sits in the shadow of the Koko Crater. You'll get some great shots of the rolling surf, volcanic landscapes, and even nearby Halona Blowhole.
Where: Kalanianaʻole Highway, Honolulu; about a 30-minute drive from the Waikiki Resort Hotel.
2. North Shore Beaches
Why: In wintertime, this is the place to experience the biggest waves and watch the most talented surfers on the island. Kaiaka Bay Beach and Pūpūkea Beach Park are two excellent spots.
Where: About an hour's drive from the hotel.
3. Waikiki Beach
Why: Oahu's iconic Waikiki Beach has a little of the best of everything of the Aloha State–surfers, outrigger canoes, the Honolulu skyline, stunning sunsets, and more.
Where: Less than a 5-minute stroll from the resort.
4. Waimea Waterfall
Why: Follow a trail through Waimea Valley for views of Waimea Waterfall and the chance to bathe in its pool. Drones are allowed, which means flyers can record footage of the colorful flora that encompasses the cascade.
Where: 59-864 Kamehameha Hwy, Haleiwa; a 1-hour drive from the hotel.
Why: This 4,000-acre preserve is nestled within the Ko'olau Mountain Range and is famous for being the filming location for Jurassic World. Paddle a kayak across to Mokoli'i Island for an even more remote setting.
Where: 49-560 Kamehameha Hwy, Kaneohe; around a 45-minute drive from Waikiki.