How to Make Buttermilk Pancakes with Lilikoi Syrup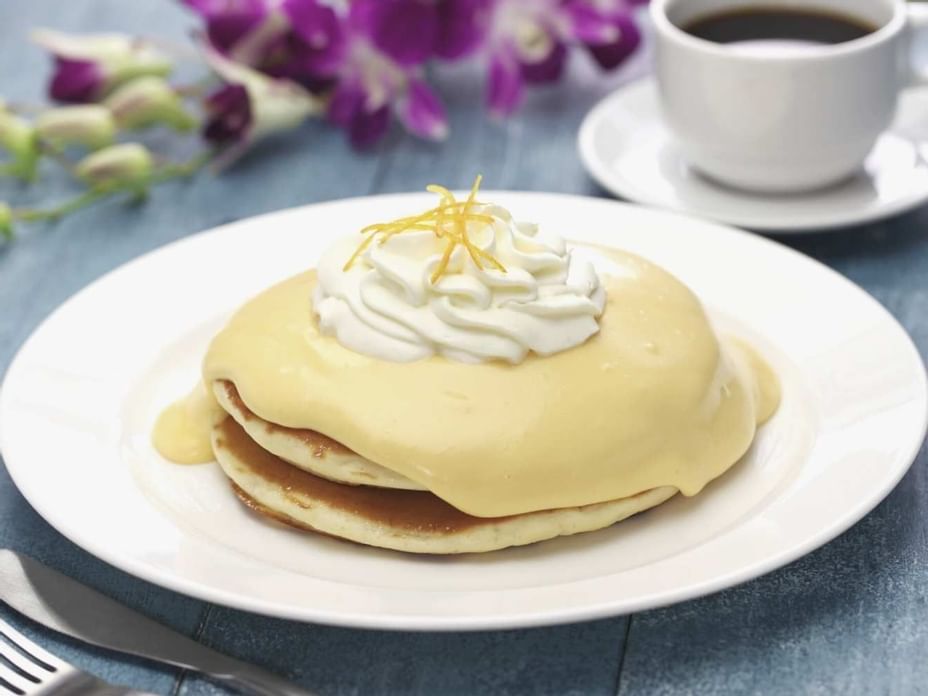 When it comes to Hawaiian cuisine, you probably picture something typical, like a pig roast, poi, or maybe a poke bowl. But lilikoi, a variety of yellow passion fruit, is a lesser-known island favorite that's so delicious and so versatile. At the Waikiki Resort Hotel's cafe, it's actually a key ingredient in our iconic buttermilk pancake dish. When you order 'Da pancake' at Ilima Cafe, you'll get a stack of fluffy pancakes topped with powdered sugar, butter, fresh fruit, and lilikoi syrup – the island's tropical alternative to traditional maple syrup.
A Taste of Lilikoi Syrup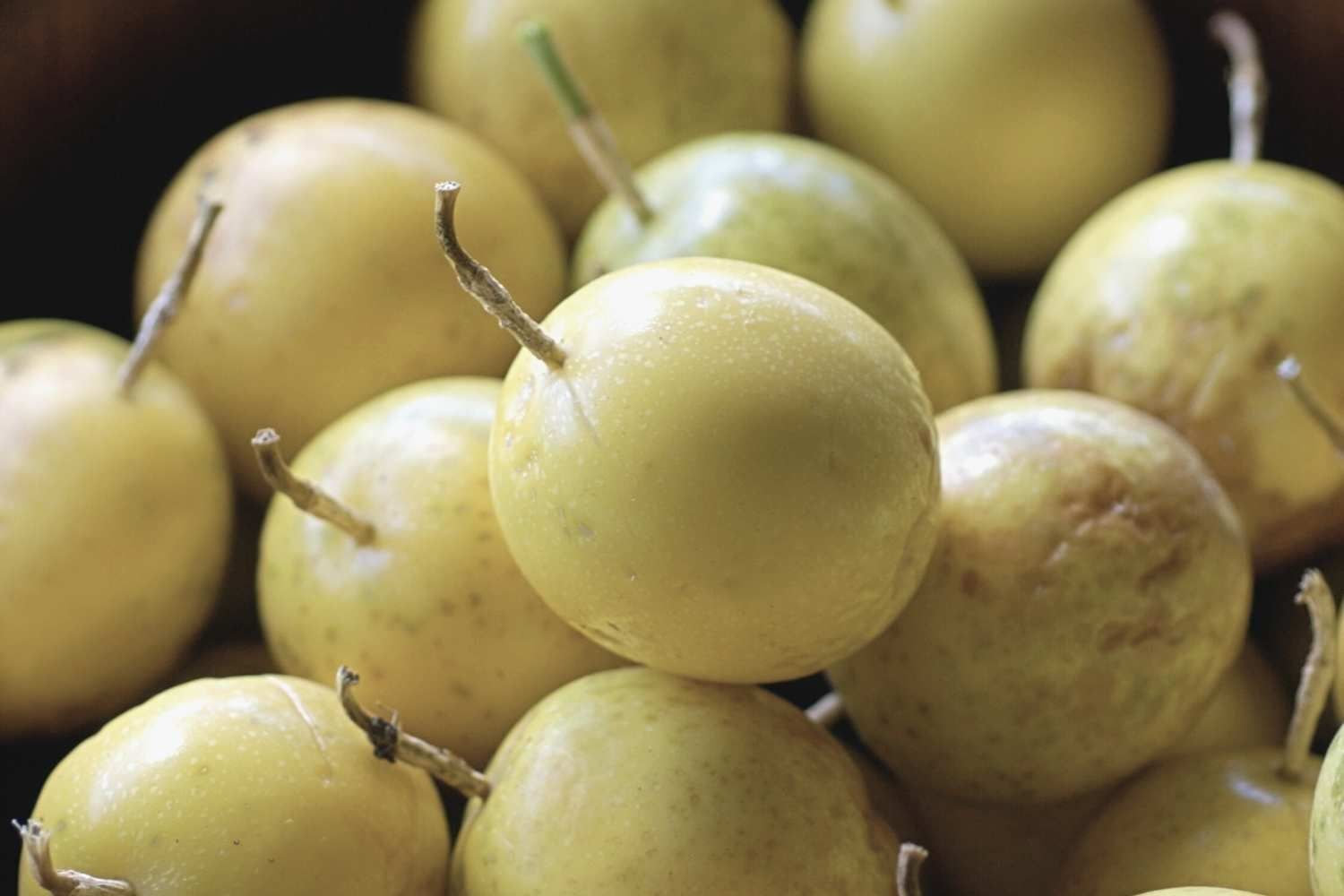 In Hawaii, lilikoi syrup is popular for more than just pancakes – it's commonly used as a topping for shave ice, a glaze for ham, and even as a sweetener for cocktails. And luckily, you don't have to live in Hawaii to add a bottle of lilikoi syrup to your pantry. You can find it online and at select specialty grocery stores. 
Or, if you're feeling really ambitious, you can whip up a batch of the syrup yourself. Just boil one cup each of sugar and water in a saucepan, then stir in the pulp of 5-6 passion fruits. After the mixture thickens, strain out the seeds to create a smooth, fruity syrup that's sure to become a family favorite. You can store the finished syrup in the fridge to keep it fresh!
Ilima Café Buttermilk Pancakes with Lilikoi Syrup
Want to bring a taste of Hawaii into your home? Find the recipe below for the hotel's much-loved pancakes with some insider tips from the executive chef – thanks to the buttermilk, they're the perfect mix of sweet, salty, and tangy. Now, you can enjoy a restaurant-worthy breakfast at home. Just make sure you stop by Ilima Cafe next time you're exploring Waikiki or strolling around Honolulu. Because what better way to kick off a Waikiki beach day than with a delicious breakfast?
Serves: 2
Ingredients:
1 cup flour
1/4 cup granulated sugar
1/2 teaspoon baking powder
1/2 teaspoon baking soda
1/4 teaspoon salt
4/5 cups buttermilk
1/6 cup unsalted butter, melted and slightly cooled

1 teaspoon pure vanilla extract

1 large egg

Fresh fruit, butter, Hawaiian lilikoi syrup, or maple syrup, for serving
Instructions:
Combine the dry ingredients in a large mixing bowl.
Make a well in the center of the dry ingredients and add buttermilk, vanilla, egg, and melted butter (let it cool slightly). 
Use a wire whisk to combine the wet ingredients, then slowly fold into the dry ingredients. Mix until smooth.
Set the batter aside to rest for 10 minutes.
Meanwhile, preheat a nonstick pan or griddle on medium heat. Once hot, lower to low-medium heat and then grease the pan

lightly 

with butter. (This technique is what will help you get crisp edges and that fluffy sponge cake texture!)
Use a ladle to pour 1/3 cup of the batter onto the pan and spread out into a round shape.
Flip with a spatula when the underside is golden and the surface begins to bubble.
Repeat the process with the remaining batter, then stack the finished pancakes and top with butter, lilikoi syrup, and your favorite fresh fruit.
Whether you're a Honolulu local looking for a new breakfast spot or want to reminisce on a recent Hawaiian vacation, this buttermilk pancake recipe is sure to bring a taste of the tropics into your kitchen...wherever that may be.