What to Do in Hawaii During Winter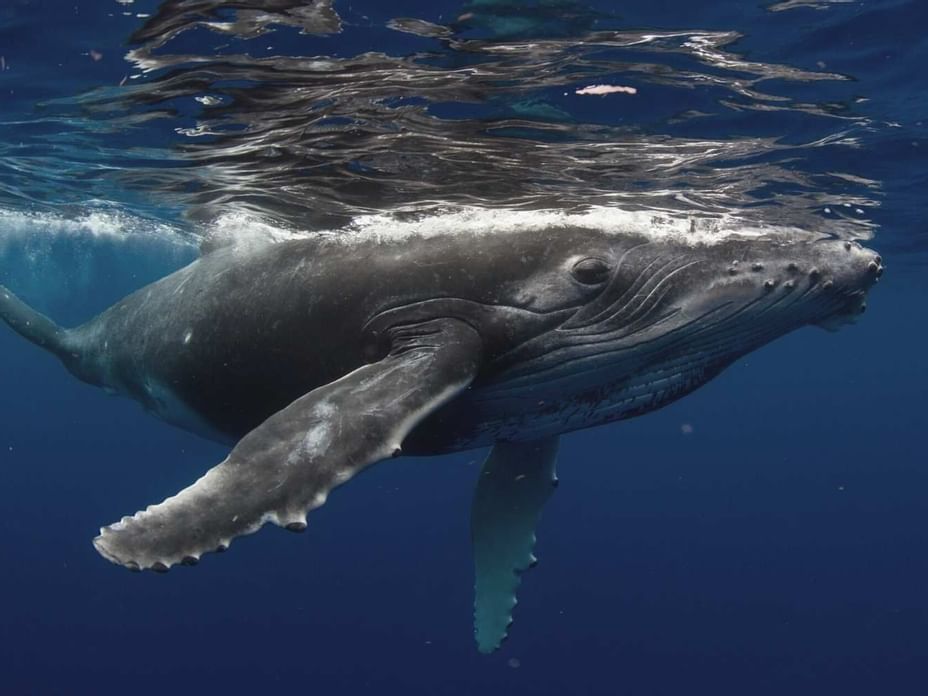 Hawaii is a perfect place to visit any time of the year... but especially in the winter for folks who enjoy colder climates. Whether you're ringing in the new year on the Big Island or spending a family vacation on the shores of Waikiki, here are eight winter activities in Hawaii you're sure to enjoy.
Enjoy 'The Nutcracker'

Go ice skating

Hit the slopes on the Big Island

Check out a surf contest

Go whale watching

Visit a museum

Take a hike

See the cherry blossoms
1. Enjoy 'The Nutcracker'
Entertainment for the whole family
A great way to celebrate the holiday season
Support local arts and see a world-class show
Enjoy an evening at The Nutcracker put on by Ballet Hawaii, The Hawaii Symphony Orchestra, and visiting dancers from the New York City Ballet.
2. Go ice skating
A budget-friendly activity for the whole family
A 20-minute drive from the Waikiki Resort Hotel
Yep... you can go ice skating in Hawaii! Though currently under construction, the Ice Palace in Oahu is Hawaii's only ice rink. It's conveniently located near the Pearl Harbor Memorial and Aloha Stadium.
3. Hit the slopes on the Big Island
Open to the public
Bring your own gear
Also a great place for stargazing
Trade in your surfboard for a snowboard (or skis) and hit the slopes on Mauna Kea's summit. This is a no-frills slope (it's actually a dormant volcano) so plan to rent a car with a 4-wheel drive to get to the top of the mountain.
4. Check out a surf contest
Winter brings some of the year's biggest and best waves
Pack a picnic and enjoy a day on the beach
The Vans Triple Crown of Surfing runs through January 21, 2022, so check out some pro surfers hitting the biggest swells of the season. You can check out this competition on Sunset Beach on Oahu's North Shore.
5. Go whale watching
Winter is the best time of year to go whale watching in Hawaii
Try a kayaking whale watch tour for extra excitement
Hawaii's warm waters attract migrating humpback whales, and from January to March, you have your best shot at seeing them in shallow waters. You can take a tour or try to catch a glimpse from shore – the Makapuu Lighthouse on Oahu is a great lookout spot.
6. Visit a museum
There are 90+ museums in Hawaii
Many offer free or discounted admission for children
What better indoor activity is there than checking out a museum? Whether you're into art, history, or astronomy, trade your beach bag for a museum ticket on a cooler winter day.
7. Take a hike
Hike through jungles, up volcanoes, and more
Oahu has more hiking trails than any other Hawaiian island
Take advantage of the cooler weather and plan to go hiking during your stay in Hawaii. If you're staying on Oahu, check out Mount Diamondhead or the 2-mile hike to Makapuu Lighthouse. You'll get great views from either spot.
8. See the cherry blossoms
Cherry blossoms bloom

in Waimea on the Big Island and Wahiawa on Oahu

The trees in Wahiawa can be traced back to a single tree brought from Okinawa in the 1950s
The Waimea Cherry Blossom Heritage Festival happens in early February each year on the Big Island. You'll find decades-old cherry trees in full bloom this time of year – they make a perfect photo backdrop, too.