7 Souvenirs from Hawaii to Remember Your Vacation in Paradise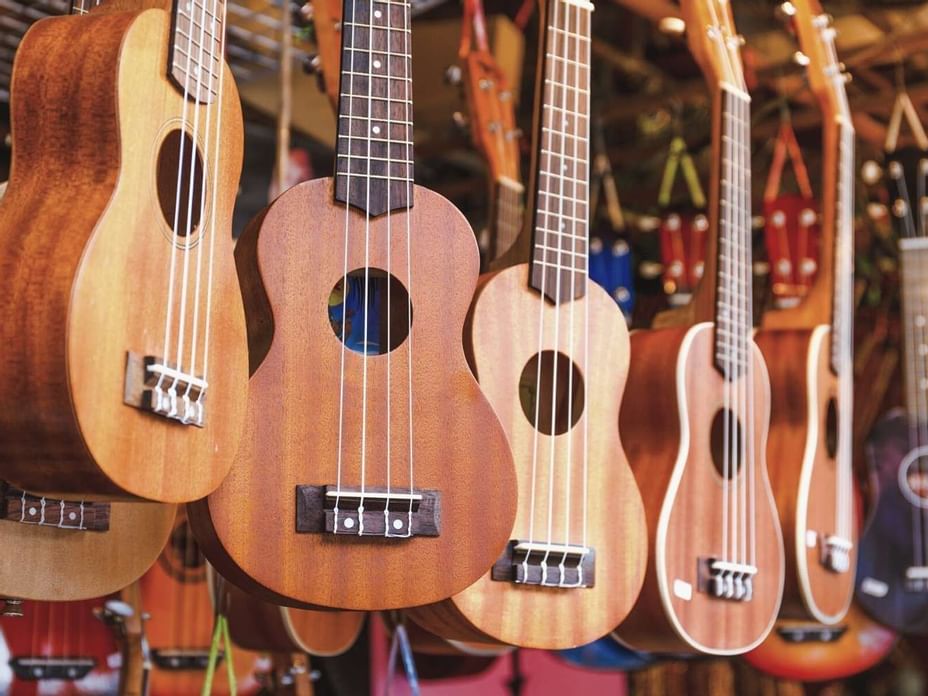 From the beaches and volcanos to the hula dances and surf culture, Hawaii captures the hearts of all who set foot on the islands. That's why the hardest thing about Hawaiian vacations is often the part when you have to leave. But the memories of your adventures in paradise don't have to end when you fly home. Keep them alive with these seven wonderful souvenirs from Hawaii.
Macadamia Nuts
Hawaii is one of the world's largest producers of macadamia nuts.
This rich, buttery nut is packed with vitamins, minerals, fibers, antioxidants, and healthy fats.
Great to eat pure, covered in chocolate, crushed inside cookies, and sprinkled over salads.
Popular brands, such as

Mauna Loa

and

Island Princess

, are available at islands-wide

ABC Stores

.
Prices start from around $5 for a 5-ounce box.
Aloha Shirts
Characterized by bright colors and tropical patterns, this emblematic fashion item is one of the most common souvenirs to get from Hawaii.
Shirts are lightweight and easy to pack into a suitcase

—

you can even wear one home.

Bailey's Antiques and Aloha Shirts Inc

, in Honolulu, stocks over 15,000 shirts.
Other popular brands with stores on Oahu are

Crazy Shirts

,

Hilo Hattie

and

Tori Richard

.
Prices range from $10 to over $100.
Hawaiian Kona Coffee
Kona is distinguished by its rich flavor and medium body with floral aromas, mild acidity, and a touch of sweetness.
It originates from the Big Island but is sold all throughout the islands.
This is a lightweight souvenir (depending on how much you buy) and is unlikely to get damaged in your luggage.

Kona Coffee

,

Greenwell Farms

, and

Royal Kona

are among the best brands.
Find it in ABC Stores, Costco, Walmart, and other supermarkets from around $20 for a 7-ounce bag.
Hawaiian Quilts
Quilting is a centuries-old tradition introduced to Hawaiians by Christian missionaries in the 1820s.
Hawaiian quilts are made from a kapa, which is a fabric created by hand-beating fibers from native plants.
Decorated with geometric appliqué motifs inspired by nature.
You can use them as blankets, crib bedding, tablecloths, tote bags, potholders, and wall art.
Found at flea markets such as Honolulu's

Aloha Stadium Swap Meet

(Wednesday, Saturday, and Sunday) and specialist stores like

Moana Quilts

and the

Hawaiian Quilt Collection

.
Koa Wood Carvings
Koa wood is endemic to the islands, making it one of the most unique souvenirs from Hawaii.
King Kamehameha the Great and his warriors used it to make their canoes and weapons.
Today, artists and artisans use it to create everything from furniture, kitchen utensils, and tableware to jewelry boxes, picture frames, and vases.
Purchasing koa wood products is an excellent way to support local craftspeople—try

Martin and MacArthur

and the

Simply Wood Studios

.
Most stores offer shipping for items that are too big or heavy to take on the plane.
Pineapple Wine
Pineapple wine is a sweet tropical variation of sparkling wine that's commonly served as an aperitif or dessert wine.
Can also be used for making margaritas, punches, sangrias, and other fruity cocktails.

Maui Wine

is the most well-known producer of pineapple wine. Other brands are available in wine stores and supermarkets from around $10 a bottle.
Book a tasting session at

Winery Oeno

—the only winery on Oahu—to sample pineapple wine alongside other varietals.
Order online where possible for door-to-door delivery and to avoid transporting bottles (or boxes) yourself.
Ukulele
The ukulele is synonymous with Hawaiian music and was brought to fame when King Kalākaua incorporated it into royal performances in the 1800s.
This 4-stringed lute is a great souvenir to get from Hawaii for kids and music enthusiasts of all ages.
Affordable, colorful toy versions are available in ABC Stores and tourist gift shops.
Visit

Kamaka Hawaii

and

Ukulele Puapua

for high-quality instruments.
Airlines often let passengers take ukuleles as part of their carry-on—check the rules before flying.
The Best Hawaiian Souvenirs on Your Doorstep
You don't have to spend much time in Hawaii to realize that it's a special place where ancient and unique traditions thrive. Whether this is your first visit or you are coming back to stay with us at the Waikiki Resort Hotel, be sure to take a little piece of the islands back home with you.