​Hawaii Heavens: Unveiling the Allure of Each Island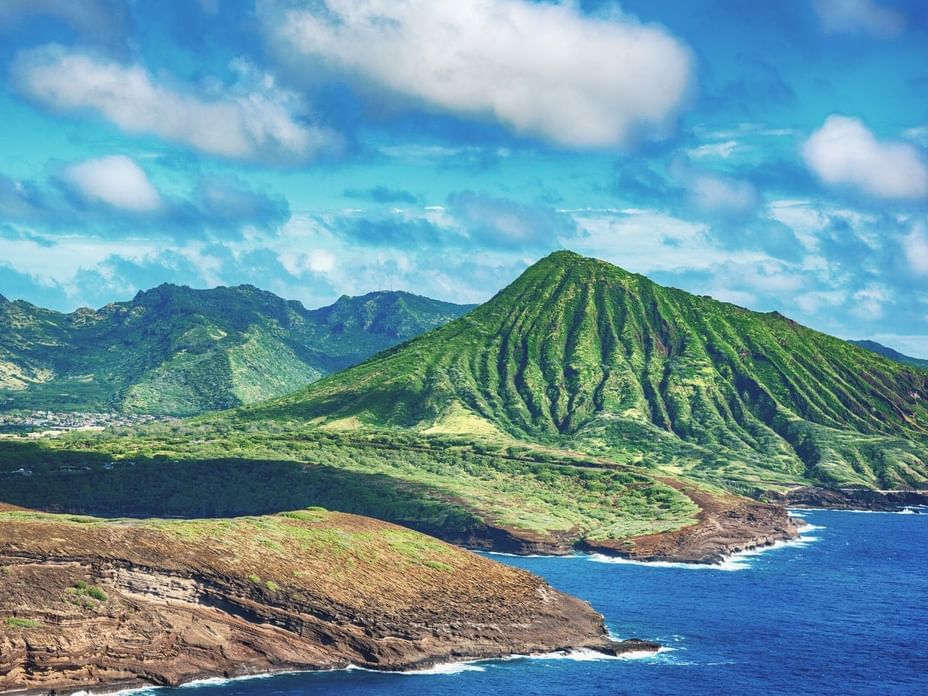 Planning to visit the Aloha State but not sure where to start? With so much to see and experience, even for returning visitors, choosing between the Hawaiian islands is a hard task. Our Hawaii travel guide will give you an insider view of the unique flavor, similarities, and differences of each of the archipelago's spectacular islands. So whether you want to discover the lush, virgin countryside of Kauai, explore fiery landscapes on the Big Island, or catch a wave on cosmopolitan Oahu, you'll be all set to experience the best of this Pacific paradise.
Oahu for Beaches, Surfing and Culture
Oahu is the "Gathering Place", an island where big city life goes hand-in-hand with natural treasures. Around three-quarters of Hawaiians live on Oahu and Honolulu, the island capital, is characterized by a bustling, multicultural vibe. It's loaded with royal history, nightlife, ono grinds (good food), and shopping. Yet, you don't have to go far from the city to discover stereotypical Hawaiian wonders. Waikiki Beach, among others, lures surfers and sun worshippers while forest trails, green valleys, and waterfalls make it a sought-after destination for all kinds of travelers.
Our Oahu Top Five

Big Island for Hiking, Wildlife and Once-in-a-Lifetime Experiences
If you're looking for unique experiences, then the Big Island is where you'll find some of the top things to do in Hawaii. The largest island in the archipelago, it boasts a landscape shaped by the lava flows of active volcanic eruptions. Here it's possible to move between alpine and tropical landscapes, dramatic craters, coffee plantations, and beaches of black, golden, and white sands all on the same day. Meanwhile, quaint coastal towns like Hilo and Kona promise culture and cuisine akin to Honolulu, albeit in smaller doses.
Our Big Island Top Five
Maui for Beaches and Tropical Adventures
Maui is the second-largest of the Hawaiian islands and a veritable tropical paradise. It's a place that beckons with an idyllic combination of relaxation and venturesome pursuits. Like Oahu, it has commercial convenience on the shores of a postcard-perfect coastline where surfers flock to ride rolling waves. And like the Big Island, its volcanic landscape showcases Hawaii's fiery creation. Hiking trails and wildlife encounters on Maui guarantee glimpses of the archipelago's essence without going overboard on strenuous levels, thus allowing opportunities to kick back and relax.
Our Maui Top Five
Kauai for Lush Green Landscapes and Pristine Beauty
Want to enjoy the best of the Hawaiian islands but in the most laid-back way imaginable? Then Kauai, "The Garden Isle" is the answer. You'll truly feel like you've gone off the grid when uncovering the breathtaking and unspoiled charm of the island. From its low-key towns like Lihue to secluded beaches, life on Kauai moves at its own leisurely pace. But when adventure does come calling, you'll find it among canyons, jungle-clad mountains, plantations, and rainforests.
Our Kauai Top Five