Shopping Malls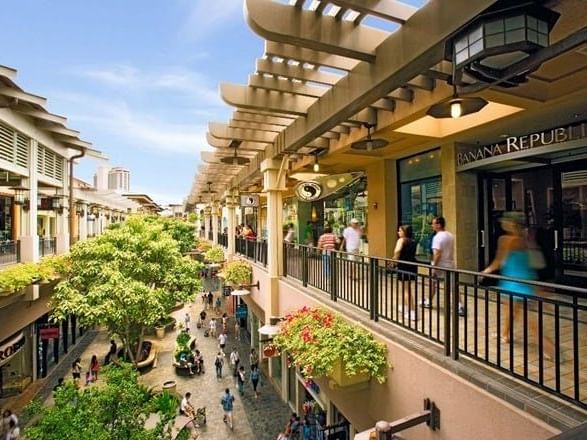 There are a few shopping malls on this small island, here's a list of the shopping malls on Oahu:
Pearlridge Center: 98-1005 Moanalua Rd, Aiea, HI 96701. It's the largest enclosed shopping mall on the island. This shopping mall has the least amount of tourists. The mall is split into two phases called uptown and downtown. Downtown has a movie theater and Uptown provides more stores and where events are held. Also, there's a monorail train that connects the two phases and is available for shoppers to ride.
Windward Mall: 46-056 Kamehameha Hwy, Kaneohe, HI 96744. This mall is similar to Pearlridge where it doesn't have a lot of tourist traffic and also an enclosed mall.
Kahala Mall: 4211 Waialae Ave, Honolulu, HI 96816. Also, an enclosed shopping mall which has more luxury stores compared to other enclosed shopping malls on the island.
Ka Makana Ali'i: 91-5431 Kapolei Pkwy, Kapolei, HI 96707. The newest shopping center on the island, located on the west side. This is our favorite place to go! Lots of restaurants that other malls don't have.