Top 6 Running Events to Enjoy on Oahu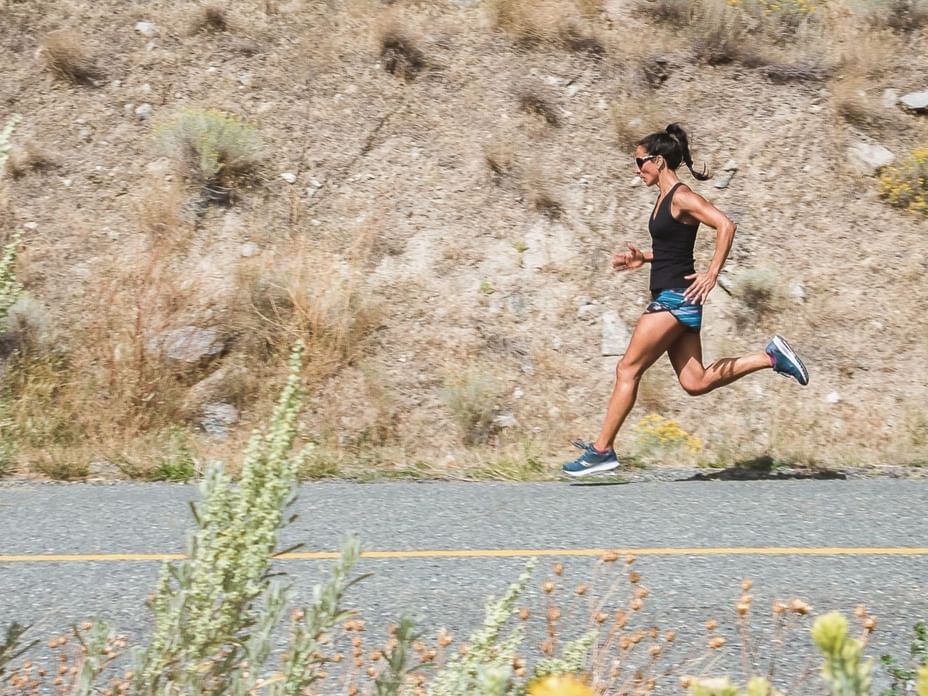 While some come to Hawaii to kick back on gorgeous beaches and play around in the surf, others like to use their vacation time to keep in shape. From beachside highways to picturesque parks and landmark-clad downtown streets, there are limitless places to go for a run on Oahu. And if you want to add a competitive edge to your exercise regime, the island also has a busy schedule of organized races. So get your mind and feet ready for our pick of the best Oahu running events.
1. Kaiwi Coast Run and Walk
About: Inaugurated in 2013, the Kaiwi Coast Run and Walk is the dream of a longtime Hui Nalu Canoe Club member who wanted others to enjoy the beauty of the Kaiwi Coast. The 4-mile race begins with a traditional Hawaiian oli (chant) and blowing of the pu (conch shell horn).
When: Sunday, November 19th, 2023
Route: From Sandy Beach to the Hui Nalu Canoe Club, at Maunalua Bay, passing Halona and Hanauma Bay en route
How to Register: Online via the race's official website
Entrance Fee: Adults $55, seniors $45, and keiki (children 12 and under) $45
2. Christmas Biathlon
About: Part of the historic Waikiki Swim Club's Biathlon Series, the Christmas Biathlon consists of a 5K run and a 1K swim. Entrants can compete as individuals or in men, women, and mixed teams.
When: Saturday, December 2nd, 2023
Route: This Oahu running event follows a course around Ala Moana Beach Park, with the proceeding swim taking place in the ocean fronting the park.
How to Register: Online via Active.com or by post using a printable PDF form
Entrance Fee: Individuals $40 and teams $80. Discounts are applicable when signing up for all three of the Biathlon Series events.
3. Honolulu Marathon
About: The Honolulu Marathon, now in its 50th year, is billed as "26.2 Miles in Paradise." One of the most popular running races in Hawaii and biggest marathons in the US, it incorporates both beachside and downtown locations. It also serves as a Boston Marathon qualifier.
When: Sunday, December 10th, 2023
Route: From Ala Moana Beach Park, the course cuts through Downtown Honolulu and Waikiki before passing Diamond Head, Oahu's south shore, and Maunalua Bay. The finish line is at Kapiolani Park.
How to Register: Online via the race's official website
Entrance Fee: $185-400 for North American residents and $245-400 for international entrants

4. Bosetti First Sunrise 10K
About: Organized by the Mid-Pacific Road Runners Club, the Bosetti First Sunrise 10K is a great way to experience the first sunlight of the New Year on Oahu. It's an out-and-back race around Honloulu's hilly Kalama Valley neighborhood.
When: Monday, January 1st, 2024
Route: Starting from near Sandy Beach, the race continues along Hawaii Kai Drive, with views of Koko Crater Botanical Garden, for around 5K, and then loops back.
How to Register: Online via the Mid-Pacific Road Runners Club website
Entrance Fee: TBA
5. Great Aloha Run
About: The non-profit Hawaii Pacific Health arranges the annual Great Aloha Run with the goal of raising funds for scholarship programs and charitable organizations. The 8.15-mile run is open to everyone from children to elite athletes and corporate teams.
When: Monday, February 19th, 2024.
Route: From Aloha Tower, in Downtown Honolulu, the course follows the Nimitz Highway and Kamehameha Highway to the finish line at Aloha Stadium.
How to Register: Online via the official website
Entrance Fee: Adults $50, seniors $40, and children (12 and under) $40
6. Hapalua Hawaii's Half Marathon
About: The largest half marathon running race in Hawaii combines competition with pretty scenery and local cuisine. Open to all levels, all Hapalua Hawai's Half Marathon entrants receive shave ice and freshly baked malasadas after crossing the finish line.
When: Sunday, April 14th, 2024
Route: From the Duke Kahanamoku Statue to Kapiolani Park, with routes along the seafront Ala Moana Boulevard, passed Magic Island and up Diamond Head In between.
How to Register: Online via the race's official website
Entrance Fee: From $58