Top 10 Hawaiian Songs to Get You in the Mood for a Trip to Paradise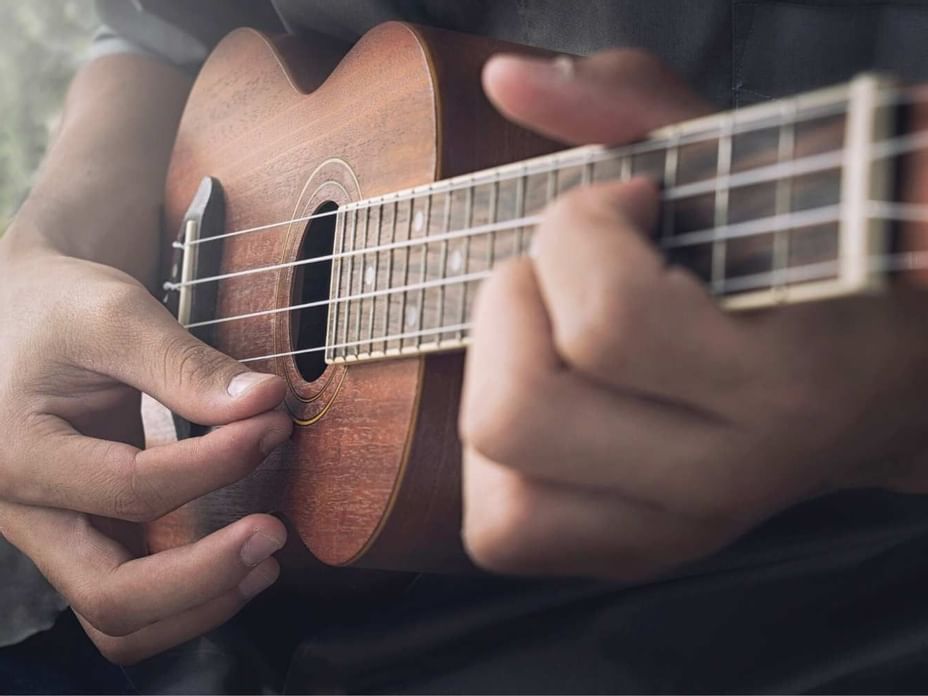 Music has long played an important role in the daily life of Hawaii and is used as a way for locals to celebrate aloha 'aina (love of the land). From ancient mele chants dedicated to the myths of gods and the hymns of early missionaries to Jawaiian reggae and ukulele songs, Hawaii's music is as varied as its cultures. To prepare you for a trip to the Aloha State we've compiled a list of 10 top Hawaiian songs.
All-Time Favorite Top Hawaiian Songs
A mele ho'oipoipo (love song) written around 1878 by the then Princess of the Hawaiian Kingdom.
Liliuokalani was inspired after seeing two lovers embrace and say farewell at Maunawili Ranch, Oahu.
It's one of over 200 works composed by Hawaii's last queen.

The title track of the first of three movies starring Elvis Presley that were shot in Hawaii.
First recorded by Bing Crosby in 1937 and covered by Elvis in 1961.
The soundtrack for the movie stayed at number one on the album chart for 20 consecutive weeks.
A timeless mele (song) about aloha 'aina and bringing people together that's commonly sung at gatherings.
Hands are traditionally raised above heads when singing the last chorus.
Written by the missionary Lorenzo Lyons in the 1800s, and sung to the melody of the hymn I Left it All With Jesus.
A traditional Hawaiian song about collecting seaweed from the ocean, which also has a kaona (hidden meaning).
The lyrics compare the characteristics of seaweed to the physical attributes of a lover.
Made famous by the folk-pop group Hapa and is often played during hula performances.
A hapa haole song, a genre that combines American jazz and dance rhythms with Hawaiian instrumentation and both Hawaiian and English lyrics.
The lyrics talk about Kealakekua Bay and describe someone being homesick for the Big Island.
First recorded in 1933 by American orchestra leader Ted Fio Rito with vocals by Muzzy Marcellino and The Debutantes.
Top Modern Hawaiian Songs
Acoustic pop-rock song by North Shore native, surfer, and award-winning songwriter Jack Johnson.
Written for his wife, Johnson uses irony and paradox to convey how love can be possible by working together.
It's the first track on Johnson's third studio album, In Between Dreams.

A Jawaiian reggae song that tells the story of a guy that misses his favorite Hawaiian grinds (food).
Mentions typical island food such as lilikoi (passion fruit) and pipikaulu (salted and dried beef).
Released in 1997 by slack-key guitarist and vocalist Sean Na'auao.
An upbeat song released in 2002 about the simple pleasures of surfing, aka a Hawaiian roller coaster ride.
Written and performed by hula teacher Mark Kealiʻi Hoʻomal and the Kamehameha Schools Children's Chorus.
It's the main song from the animated Disney movie Lilo & Stitch, which is set on Kaua'i.
A catchy song about the laidback, happy, and family-orientated lifestyle that permeates the islands of Hawaii.
Released in 1996 by Oahu native and Grammy award winner John Cruz.
Often performed by Jack Johnson during live shows.
An acoustic medley of Judy Garland's Over the Rainbow and Louis Armstrong's What a Wonderful World.
Recorded in 1993 by the late singer-songwriter and Hawaiian sovereignty activist Israel 'IZ' Kamakawiwo'ole.
Has featured in several television series and movies such as ER and Meet Joe Black.
Whether listening at home or while relaxing in your room at the Waikiki Resort Hotel, these top Hawaiian songs will bring you closer to the essence of aloha.