Take a Slice of Paradise Home with You - 8 Best Food Souvenirs from Hawaii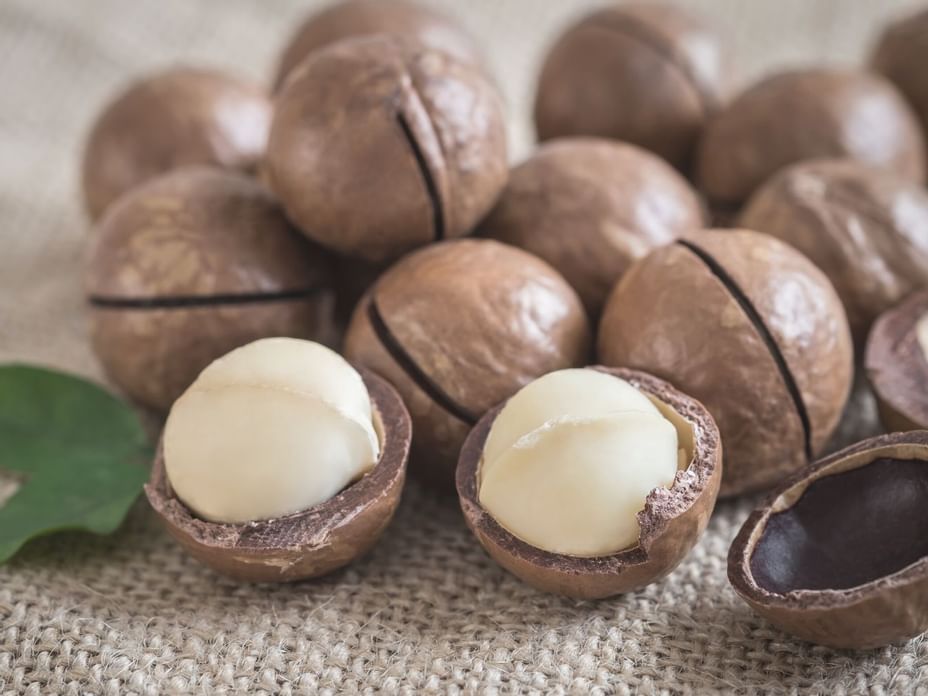 Nobody wants a vacation to come to an end, especially visitors to the Aloha State. Fortunately, it's easy to keep the memories of your trip alive by taking some island-inspired gifts with you. And if you've been dazzled by the culinary flavors of Hawaii, there are plenty of ways to enjoy your favorite new foods, snacks, and drinks once you return home.
So, whether you're looking for something for yourself or a friend, here are eight fantastic Hawaii food souvenirs you should definitely save a little room for in your luggage.

1. Hawaiian Kona Coffee
Kona coffee is famous worldwide for its punchy flavor that's characterized by floral aromas, acidity, and sweetness.
It's grown exclusively on the slopes of the Hualalai and Mauna Loa volcanoes.
Popular brands include Greenwell Farms, Kona Coffee, and Royal Kona.
Available at most supermarkets from around $20 for a 7-ounce bag.
2. Hawaiian Sea Salt
3. Rainbow Drive-In's Hawaiian Style Chili Seasoning and Rub
This iconic counter-serve diner offers comfort grinds (food) like loco moco, Kalua pork, and chili dogs.
Enjoy your favorite chili plates from the diner at home with their convenient spice packet.
Pick yours up at one of the four Rainbow Drive-In locations in Honolulu.
A single packet of rub costs $6.95.
4. Hawaii-Inspired Cookies
Hawaiians love a sugary treat, and the creations at Honolulu Cookie Company are among the best Hawaii food souvenirs for the sweet-toothed.
The premium shortbread cookies come dipped in chocolate or infused with flavors such as guava, Kona coffee, and macadamia nut.
There are 10 locations on Oahu and prices start from $5.95 for a five-piece gift box.
Kauai Kookies has more onolicious shortbread goodies.
5. Macadamia Nuts
Few food products epitomize Hawaii more than macadamia nuts–in fact, the islands are the world's largest producers.
Macadamia is used to add a rich, buttery flavor to everything from chocolate and coffee to ice cream and malasadas.
Check out supermarkets and ABC Stores for brands including Island Princess and Mauna Loa.
A 5-ounce box typically starts from about $5.
6. Hawaiian Honey
Tropical flora and relentless sunshine provide the perfect environment for bees to make pure, raw honey in the Hawaiian countryside.
Great on toast and pancakes or mixed into a pot of tea, a jar of Hawaiian honey will sit perfectly in your pantry.
Oahu is home to several organic honey farms, including Hi Honey Farm and Manoa Honey.
For extra fun–and some honey education–combine your shopping with a tour of a farm.

7. Pineapple Treats
From beaches and the side of highways to bars and restaurants, pineapples are everywhere in Hawaii.
Kama'aina (locals) love them so much that they enjoy them as ice cream and shave ice flavors, as dried snacks, candies, and gummy bears.
Look out for candy brands such as Enjoy Snacks and Fruits of the Islands.
If you have time then take a tour of the Dole Plantation right here in Oahu.
8. Poke Sauce
Poke is a traditional Hawaiian dish of rice with either ahi (tuna), tako (octopus), tofu, or salmon.
Sauces are fundamental to a poke bowl and are typically wasabi mayo, eel sauce, and dragon aioli.
Pick up a bottle (or two) of poke sauce and make your favorite bowl mix once you are home and dreaming of the islands.
Fresh Catch sells 12-ounce bottles of poke sauce for $5.99 with locations in Honolulu, Kaneohe, and Pearl City.
Many of these Hawaii food gifts are available just steps from Waikiki Resort Hotel. So load up your bag and enjoy eating your way around the islands from the comfort of your own home.