Swim with the Turtles: Where to Go Turtle Sightseeing in Oahu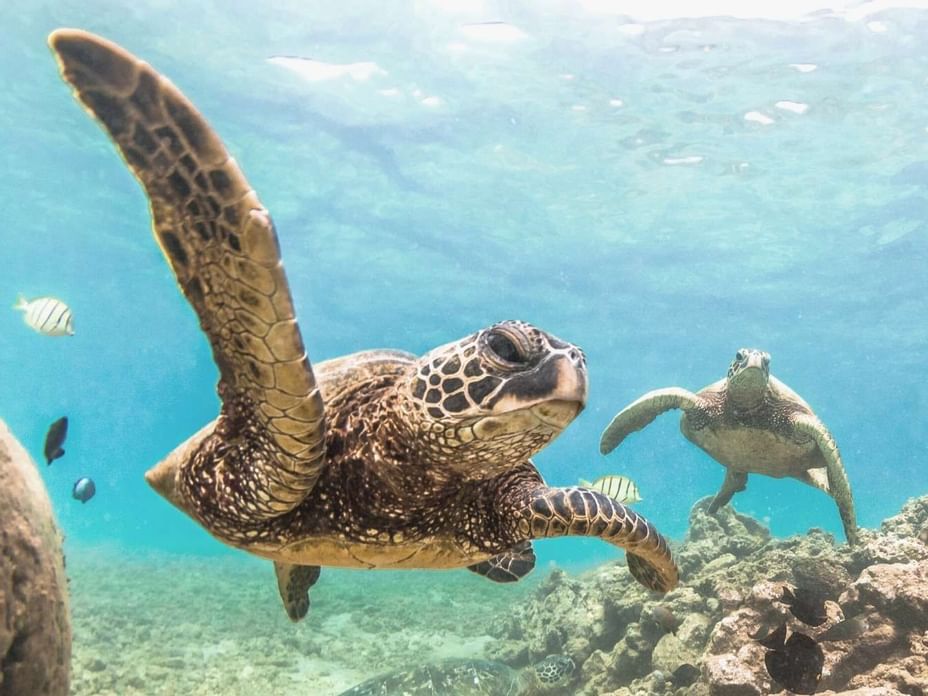 Hawaii is known for lush greenery and exciting wildlife. So, if you're planning a trip to Oahu, you should definitely make time to enjoy the outdoors as much as possible and make plans to go turtle sightseeing. One of the best times of the year to see Hawaiian green turtles in the wild is in the summer – they love the calmer waters and soaking up the sun, just like most vacationers do.
Here, discover the best places to see turtles in Oahu, and how to stay safe and considerate while you're turtle sightseeing.
Laniakea Beach
Electric Beach
Hanauma Bay Nature Preserve
Makua Beach
Haleiwa Beach
Waikiki Beach

Laniakea Beach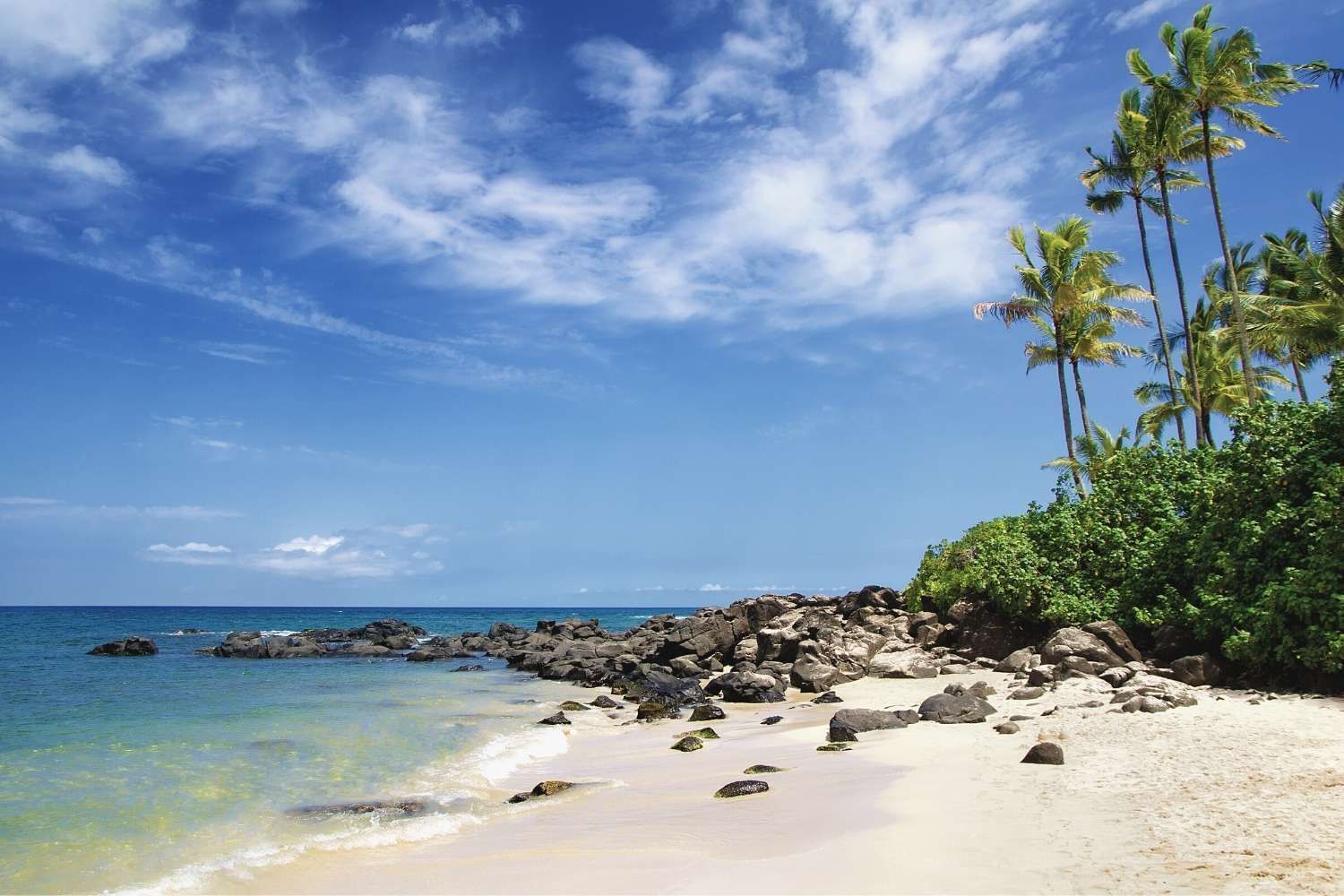 Located on Oahu's North Shore, Laniakea Beach is aptly nicknamed 'Turtle Beach.' This is one of the most popular places on the island to catch a glimpse of turtles in the wild, especially at sunset. Here, you're most likely to find turtles basking in the sand or swimming nearby in the bay.
Because of its popularity, Laniakea Beach can get crowded. If you're wary of swarms of tourists, try to go on a weeknight. It's about an hour's drive to Laniakea Beach from Waikiki, so it's a great way to spend an afternoon during your stay on Oahu. While you're there, rent a Biki bike nearby, grab a snack from a food truck, or go snorkeling at Shark's Cove.
Electric Beach
Electric Beach, also known as Kahe Point, is closer to Waikiki – about 30-40 minutes driving. This is on the west side of Oahu and is known for its especially warm water (all thanks to the electric plant nearby). The warm temperature attracts all kinds of marine life, including schools of fish, sea birds, dolphins, and, of course, turtles. Expect to wade in about waist-deep to catch a glimpse of sea turtles in action.
Hanauma Bay Nature Preserve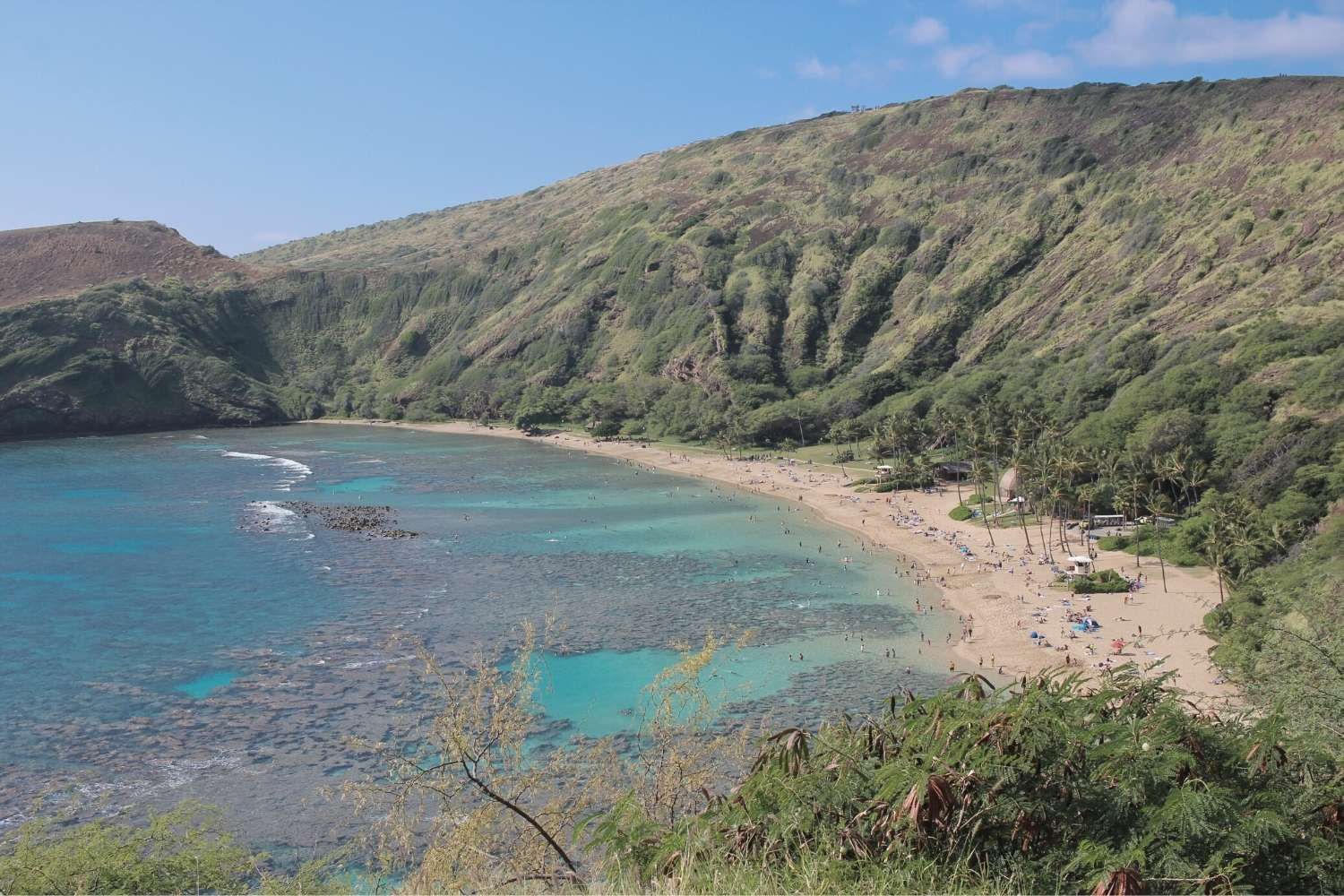 This nature preserve is famous for turtles and sea life and is just 10 miles east of Waikiki Beach. This bay is home to hundreds of species of tropical fish as well as sea turtles. And since it's a bay, it's a safer, family-friendly area to wade in the water. The Preserve is closed on Tuesdays, and as one of the most popular spots on the island, it gets busy on the days it's open. Go early and make a day out of it!
Makua Beach
Looking to get off the beaten path? Makua Beach tends to be less touristy, probably because it's over an hour's drive from Waikiki. But the long drive is definitely worth it. Here, you'll find stunning scenery and Hawaiian sea turtles close to shore. Thanks to the clear water, it's a great place to see dolphins and schools of tropical fish – rent some snorkel gear for the day so you can get up close with the local wildlife.
Haleiwa Beach
Haleiwa is another North Shore beach where you'll often find sea turtles lounging on the beach or hanging out by the reef. Expect to drive about an hour from Waikiki, but don't feel like you need to rush back – nearby Old Haleiwa Town is perfect for grabbing a bite to eat when you're done at the beach.

Waikiki Beach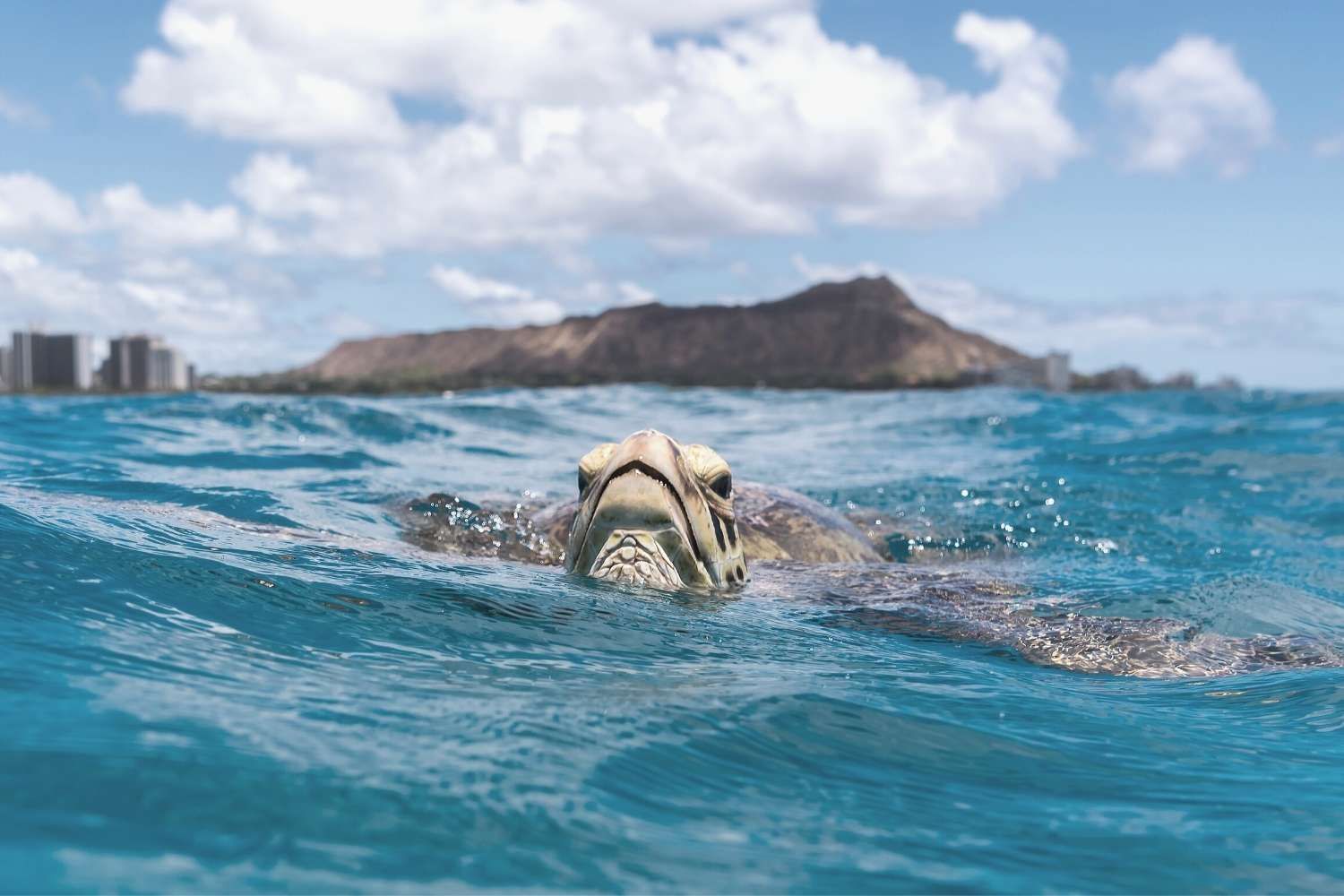 If you want to stay close to your hotel, you can still catch a glimpse of some sea turtles. In Waikiki, you have the best chance of seeing a turtle if you're snorkeling in relatively empty waters (go early in the morning before the beach gets crowded) or walking along the beach right before sunset.
What to Do When You See Turtles in the Wild
Sea turtles are wild animals and they're a protected species. Here are some guidelines for you and your family to keep in mind if you're lucky enough to encounter turtles in the wild:
Don't touch, chase, or feed the turtles. (It's illegal in Hawaii to touch or feed them.)

Stay 6-10 feet away.
Wear reef-safe sunscreen to protect the marine life around you.
Try to approach them from the side if you're snorkeling so you don't scare them.
The calmer you are, the closer you'll be able to get to a sea turtle.