8 Things to Do on Oahu for Art Lovers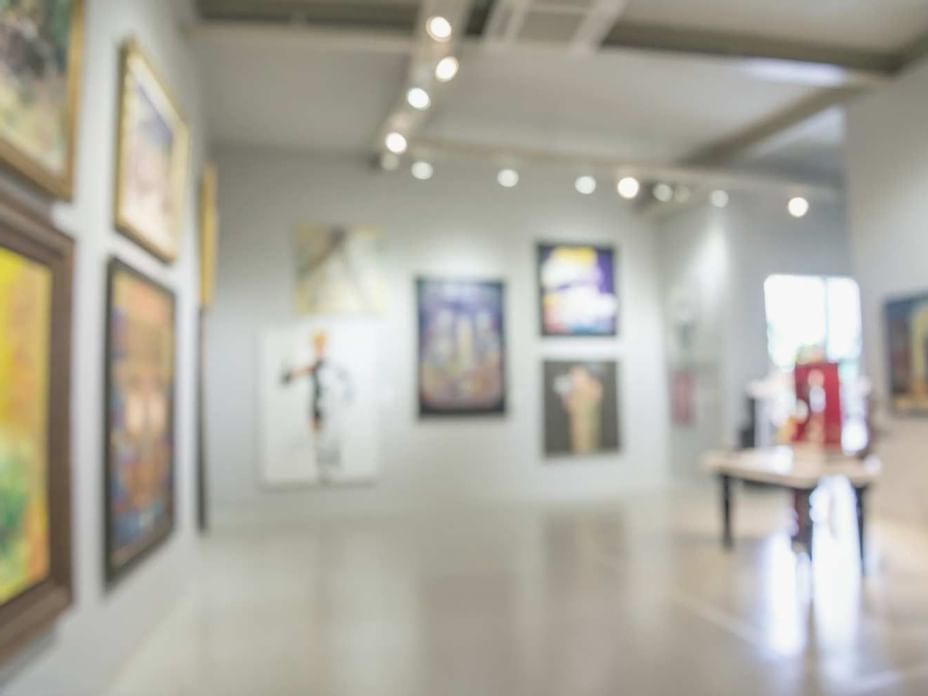 Hawaii is known for many things, with food, culture, and amazing natural wonders being just a few of them. But it's also a can't-miss destination for art lovers. From world-renowned art museums to family-friendly galleries, there's so much art to appreciate on Oahu. In this post, we give you eight of the best art destinations near Honolulu, including artistic neighborhoods, immersive museums, and local art galleries.
Bishop Museum
Iolani Palace
Kaka'ako Wall Art
The Honolulu Museum of Art
Shangri La
Cedar Street Galleries
Kamaka Ukelele
Hawaii Handweavers' Hui
Bishop Museum
Buy tickets online to save $2
7 miles from Waikiki Beach
The Bishop Museum is the perfect place to take in Hawaiian culture–from heirlooms of the royal family to rotating Polynesian exhibits, this museum has something for the whole family. Don't miss the lush landscaping outside, the Hawaii sports hall of fame, and the planetarium.
Iolani Palace
A 12-minute drive from Waikiki Beach
Ticket reservations required
If you're fascinated by Hawaiian royal culture, don't miss out on visiting the Iolani Palace. It was built in 1882 by King Kalakaua and served as an official royal residence until 1893. The palace has been beautifully restored and is conveniently located in downtown Honolulu.
Kaka'ako Wall Art
Great family-friendly free activity
Guided tours are available
A 10-minute drive from Waikiki Beach
Kaka'ako is one of the most exciting neighborhoods on Oahu, and it's a hub for contemporary public art. Take in the vibrant murals, pop into local galleries, and grab a bite to eat before you head back to the beach.
The Honolulu Museum of Art
Open Tuesday-Sunday
3 miles from Waikiki Beach
Free admission if you're under 18
The Honolulu Museum of Art has a wide variety of artworks (more than 50,000 pieces!), from Monet oil paintings to modern Andy Warhol prints. Once you're done admiring the artwork inside, don't miss the gardens, sculptures, and waterfall that adorn the museum's grounds. This museum also hosts ARTafterDARK, a theme party on the last Friday of every month–stop by for refreshments and live music.
Shangri La
Reservations are required
Operated by the Honolulu Museum of Art
$5 tours for Hawaii residents, students, and active-duty military personnel on the first Saturday of each month
Shangri La is an Islamic art museum with Hawaiian roots. It was built in 1937 in Honolulu as the home of American heiress Doris Duke, and today features artworks she collected in her travels across Asia and the Middle East.
Cedar Street Galleries
Works from 450+ local artists
Great free activity
Searching for a more traditional art gallery experience? Visit Cedar Street Galleries, which showcases works by local Hawaiian artists. You'll find an assortment of centuries-old pieces and more contemporary works, including sculptures and paintings. It's also a great place to splurge on a one-of-a-kind souvenir!
Kamaka Ukelele
Open Tuesday-Friday
Free guided tours
The ukelele is undoubtedly a symbol of Hawaii. And if you're curious about this musical instrument, stop by the Kamaka factory. Kamaka Ukelele is a family business that's been making ukeleles for 100+ years. Stop by with your whole family for a memorable experience.
Hawaii Handweavers' Hui
Located in Honolulu's Downtown Art Center
Beginner-friendly classes
Looking for a hands-on activity? Bring some cultural enrichment to your Hawaiian getaway with a weaving class or batik workshop at Hawaii Handweavers' Hui. Check out their website for upcoming free demonstrations and show-and-tell sessions throughout Honolulu.